Lord Elwrind
(?)Community Member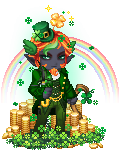 Apocalyptic Shapeshifter
21,400 Points
500

100
Posted: Mon, 18 Apr 2011 16:24:34 +0000
KatieeFalardeau
JOOOOORDAN
Nyadriel
KatieeFalardeau
JOOOOORDAN
Ok I know that japan is got hit with like 3 earthquakes in this year. But I mean everyone is saying Pray for japan Donate for japan. I mean we have a family, we need to pay for things too. Plus it wasn't THE WHOLE COUNTRY it was part of it. So calm your tits guys, lots of people die plus the tornadoes killed 46 here in the USA. -_- Just saying... Oh and I think this forum should get off sweatdrop
ROFL! No s**t ehy. ******** Japan. Im really getting sick of everyone talking about these chinks. Their radiation is comming to our contrys .. why the ******** should we support them?
Um, I think "Chinks" refer to Chinese. You cant even get that right.
@ OP: what monies a person donates is a small amount out of our pockets to help give a hand up to those who are in need. There are still well over 100K people living in shelters after they lost their homes during the Tsunami. Many of them are elderly - many of whom lost their families as well as property. Many are children that lost their parents along with everything they once new. Whole towns were washed away in the Tsunami waves including two entire fishing villages.
True that Japan will take care of these people. But giving a little helps with that. Besides, Japan helped us for when Katrina hit. We are just returning the kindness.
See this is what I mean, I understand they lost food, houses family and stuff, but this happens a lot and I know people here are trying to help Japan because they help others, but the thing is it's very annoying. This is my opinion.
Id rather refur to them as chinks. But thats what I was trying to also get at. Normal people lose thier homes, family, & are starving everyday. Just because we didnt get hit with a natural disaster, doesnt mean us in canada/u.s arnt in shithole situations. People die. Everyone is going to die. Whoop-dee-doo! Japan helped with the Katrina incident you say? Well then the people THEY helped should help THEM in return. Or they should just handle This on thier own. Notice how its called a NATURAL DISASTER ? Theres too many chinks in the world. They'll deal with it eventually.
A lot of people in Louisiana have/are donating. What makes you think they didnt/dont? And by the way, if you are sooo concerned about "helping your own" (if you are in America), New Orleans is STILL not back to normal because they STILL are in need of help to rebuild. Why dont you go down there and help out. Many of the people who got washed out had moved elsewhere because they lost their homes and everything and have yet to be able to return. If it wasnt for Mardi Gras and one football game in the past year or two... well, it isnt enough to save their economy or bring much life to that place any other time of the year.
Speaking of natural disasters, you might wanna check out the news. There was a record 120 tornadoes over the weekend here in the U.S. and 47 (?) people are dead with whole towns wiped out or badly damaged in several states. It is gonna be real wicked in Tornado Alley this year.
And one might say there are too many other races in the world too. (I could have said that in a certain way but wont. And could say something else at this point too, but will not)