fire beats roses
(?)Community Member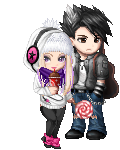 Posted: Fri, 27 Apr 2012 03:57:40 +0000
criptiic trendiie

♥

YOU WERE MY CONSCIENCE. SO SOLID NOW YOU'RE LIKE WATER


trendiie

But I'm not the villain despite what you're always preaching




xxxxx

█

██

█ ███ █

███

█

██

█ ███ █

███




xx

CALL ME A TRAITOR


xxxxxxxx

I'm

✴

just collecting your victims


xx

♛

they're getting stronger, I hear them

↙

!calling


xxx criptiic

I'll stop the whole world, I'll stop the whole world


xxx criptiic

From turning into a monster and eating us alive



Oh, this was too much fun! Landon gave a victorious smirk at Lizzie's response. He knew girls. They had this way of denying the truth even though it was right in front of their face and so obvious, all that's needed is a big, neon sign. Lizzie was so fun to provoke, sometimes. It was one of the reasons he enjoyed their relationship. Usually, she was fantastic in bed when angry. "

If you say so...

" he said, shrugging, seeing through her lie about not being jealous. Please. Girls always got jealous, whether they admit it or not. The smirk was wiped clean off his face at her next outburst, and his head snapped to the side as she slapped him across the face. How she dared! No more Mr. Nice Guy. He was simply trying to start some conflict, but now she gets to see the side that even his sister hasn't seen before. And if she had, it would be the side of him that will scare her the most. His blue eyes flashed dangerously, as his head started to clear.

Landon was massaging his jaw to try and numb the stinging pain that was brought by Lizzie's hand. As the pain slowly started to fade, his anger rose up, bubbling to the very surface. He yanked her arm violently, his hand keeping a vice grip on hers. One little bend and her wrist will be broken. He tried to stop that from happening. He doesn't hurt girls, he tries not to. It's bad for the image, see? But Lizzie just has to get a taste of what anger can do to a Milestone. Perhaps Lizzie, who was Dianna's best friend, has never seen her this angry, but she could. It was something that they got from their father, their short temper and their violence when said temper was tested. Normally, Landon tried to be patient with women. Not to this one. "Listen, you little b***h, you touch me in a way I wouldn't like again, and I swear I will not only make your life a living hell but I will hurt every single person you care about, touch or talk to. I will raise your mother from the grave and kill her all over again in front of you if you so much as raise another finger at me." Landon knew he had gone too far, way below the belt but he was never really the most sensitive guy on the planet, let alone when he was angry. It wasn't a secret, what happened to Lizzie during her third year. She left Hogwarts early for her mother's funeral. Everyone in her year talked about it, and of course Dianna told him about it afterwards. He wasn't kidding with his threats, though, he had the connections to be able to pull off hurting anyone close to her. Maybe he wouldn't be able to raise her mother from the grave since reviving an Inferi was advanced dark magic, something that even their father, who taught him the Dark Arts, wouldn't be able to do.

He gave one last tight squeeze and said, "

That is one mistake you really shouldn't make again, then.

" and he threw her arm off, disgusted.

He was calmer, then. Nothing like a good old threat to calm the nerves and wreak havoc with the minds of people. He glared at Lizzie as she had the audacity to taunt him, raising his hand to backhand her when he had to remind himself that he doesn't hurt women. And he closed it into a fist and shoved his hand in his pocket, the wand in his other hand sending dangerous sparks. Weren't Ravenclaws supposed to be smart? How come Elizabeth is acting like a complete idiot right now? He replied, as calmly as he could although his voice was still dangerous and threatening. He had completely forgotten the Asian until then, "

No. I'm ridding the world of Mudbloods like this filth and that filth...

" he said, pointing to the Asian and then to the Forest where the hem of Delilah's skirt just vanished. He turned around to give Lizzie one extra glare but she had stormed off.



Good riddance, I say

, he thought. Any fantasies he had with her body and how hot she looked were quickly forgotten. Still seething with anger, he followed the Asian up a hill, now focusing on Venus. He had the sudden thought of getting Venus to sleep with him, just to get back at Lizzie. He raised his wand, "Lumos Maxima." he casted and his wand tip, which was quite bright in the dimly-lit forest, suddenly flared and he had to look away from his wand because of the too bright light. He raised his wand above his head, but didn't find Venus anywhere.

What he did find was a big, growling, three-headed dog. "

s**t.

" he whispered as all three heads focused on him and his bright light, "Nox." he whispered, and the light dimmed but it was too late. The dog suddenly leaped up from its previous position and charged towards him. Completely forgetting the Asian, or Delilah, he ran away. "

Landon, come back!

" Delilah called out to him. How the ******** did she expect him to come back when a foamy, mad beast was hot on his tail. He ran on until he collided with something smaller and softer. They fell to the ground and rolled under the hollow of a large tree. He grunted as he separated himself from whatever or whoever he literally ran into and then realized who it was. "

Venus!

" he panted. His voice seemed to have caught the attention of the dogs and all three of its heads was soon trying to hook him out of the hallow. Thankfully, its head was too big to fit but he pressed against the tree, keeping himself as a shield between Venus and the foamy mouths which was shooting horrible-smelling saliva at the two of them. He raised his wand a cast a Conjunctivitis Spell at the dog and it yelped and back away from the pain as the spell hit its eyes. He pulled Venus away immediately and they ran straight back to the Forest, back to Delilah and Yu-Han.

"

Do something!

" he yelled at Venus as he kept on pulling her while the dog ran after them. He could see Yu-Han and Delilah now. Can see the shock registering in their faces as they, too, began running away. A stitch in his side was becoming painful, and his lungs hurt from not enough air, but Landon didn't dare stop for a second as the beast came after them, snarling madly.


A look of surprise registered in Dianna's face as Astrid mentioned what happened to her. "

You say that as if it's nothing! Well, remind me to thank Allistair, was it?, some time in the future for keeping my friend alive.

" Dianna said, imagining wildly what could have happened to Astrid as she fell down the cliff, let alone almost drown! She did give a small smile at Allistair. If he wasn't there, who knows where Astrid would be right now! Dianna herself was afraid of the Black Lake, she could only imagine what could have attacked Astrid there, in the middle of all this mess. She raised her hands in the air as Madam Pompfrey bustled around, ordering them not to touch the patients. "

Yes, ma'am!

" Dianna said to Madam Pompfrey. She caught a glimpse of Ivy making animal-shaped apple bits and smiled softly. So Ivy Parkinson really wasn't such a heartless b***h after all! She turned back to Astrid, though not for long, for just then there was a sudden shout and Dianna jumped, turning around and not expecting the angry curse word coming out of sweet Bennie Parkinson's mouth. It was then that she realized, Bennie really was Ivy's brother. He had her temper, at least. She gaped at the boy, mouth slightly open as he threw some very hurtful words at Ivy.

She didn't say anything, though. She had no right to. Her eyes widened as her name was put in the mix, "

Leave me out of that!

" she said, crossing her arms as she didn't really want Ivy to feel any worse. Ivy had been through a lot this day, already, and Dianna felt sorry for her that she has to deal with this now. "

Now, Bennie. That's not really fair to your sister...

" Dianna tried to diffuse the tension and anger in the room when a particularly handsome stranger walked inside. Oh, he had a lovely accent! He looked quite familiar, though. Like he was a brother or a cousin of someone she knew. She just couldn't place her finger on who it was. She raised an eyebrow as Rose burst into the room. She hadn't seen Rose in ages! And now the first thing she sees is her carrying the person she hated the most in the world. "

What the hell is everyone getting hurt for?

" Dianna said, as she moved away while Rose carried Scorpius to a bed. Ivy was quick to jump to Scorpius's side.

Dianna tried not to judge, but Bennie did have a point that Ivy really prioritized Scorpius. Why, she had no idea. As far as she knew, the Malfoy boy was a stone-cold, pompous a** so there was no reason for anyone to actually care about him. Let alone Rose, out of all people. She should have left Scorpius where he was, get himself kissed by a dementor or two so some of his karma comes back to him. Dianna winced as Rose fell on the broken shards of glass and cut her hand, but the nurse was quick to heal her.

"

Ivy.

" Dianna placed a comforting hand on the girl's shoulder as she started yelling at everyone in the room, then she ran out and Dianna sighed. She turned to the Polish stranger, "

Hello. Meet my friends.

" she said, sarcastically. Does she consider Ivy her friend? Was anyone here, aside from Rose and Astrid, that she really knew? "

It's not always this crazy here.

" she said to the boy as she also walked out of the room, looking around but Ivy was nowhere to be seen. Where did that girl go? Did she want to be left alone, even? She did say she hated everyone, and that included her. Maybe Ivy just needed space. Dianna shook her head and went back inside the infirmary, looking around at everyone.

"

You know...I really hate today. I get attacked by dementors, my outfit is bloody ruined and I count two of my friends are hurt, maybe more.

" she snarled, removing her jacket and throwing it in the nearest chair, next to Bennie's bed. She looked down at the boy, "

And you! Why did you have to be so mean to your sister? She carried you out from the forest, up on countless flights of stairs to the Hospital Wing and the first thing you call her is something really hurtful.

" she said, not really scolding but showing her disappointment with Bennie. She looked around and covered her face with her hands before she tried to untangle her hair with her fingers, running her hands over her long, dirty mane of dark hair to try and get a grip on what was going on. And then she realized something,

Merlin's beard! My brother is still out there! Not to mention Albus

, her hand covered her mouth as another wave of morbid imaginations entered her mind. She needed a distraction, anything to keep herself from going mad with worry.

This scavenger hunt was a little too much than what she hoped for. She had hoped that this was gonna be a nice little competition to keep her mind off of a few personal issues. Now, it just seemed to magnify that. She was getting worried of where Landon was, she was getting jealous--pathetic, yes--that maybe Albus was in the forest right now with Kim. Ugh, this was all just gigantic inconveniences. And it's only been three days into the school year! What the hell was going to happen in the next nine months?

ooc: Landon's outfit & Dianna's outfit





xx

█

██

█

██

█

██

█

██

█

██

xxxx

DON'T YOU EVER WONDER HOW WE

》

SURVIVE?

xxxxxxxxxxxxxxxxxx

WELL, NOW THAT YOU'RE GONE THE WORLD IS OURS.