sabrina100
(?)Community Member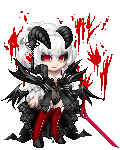 Romantic Werewolf
7,350 Points
100

200
Posted: Thu, 11 Oct 2012 02:03:24 +0000
XXXXXXXXXX
Chase had heard Drew muttering to himself as he worked at the stove making the eggs. Chase furrowed his brow in confusion, but then he jumped when Drew addressed him. Surprised that Drew brought up the Sleeper issue and then referred to himself in third person. He could tell by the tone of voice and the way Drew looked at him that it was the darker version of himself. Chase had tried not think of what the sleeper had done while he was out, but he had hoped that maybe this was a resent thing, something that had happened while he'd been subject to the injections from Kendra, but then his mind also wanted to rebel against that idea cause he knew it took a long time to train a person to do those things, to fire a weapon, to fight, to do all the things that a sleeper was supposed to do, but the only evidence he had that he moved when he had his black outs was the bruises on Drew's jaw and stomach from where he'd attacked him and when Drew had picked him up earlier in the morning. Chase had no idea how he'd ended up out on the couch and he was too tired to dwell on it too much, but it seemed that the darker side of Drew wanted Chase to think about it, to worry about what the sleeper's mission was and what else the sleeper might have done. Chase tired to think of other times he had blacked out, but all he could recall was when he'd been poisoned by Kendra and a few other times, but it had been mostly when he'd been very tired and worn out from long days at work, which he dismissed. Chase looked to this Drew as he told him that if he was ready to catch that he would give Drew back to him. Chase wasn't quite sure what this Drew meant as he walked over to him. Chase froze as the man reached out and touched his cheek, his dark eyes on Drew's as he said that he was quite good. He blushed slightly as Drew smirked and then collapsed.

Chase gasped as he quickly grabbed Drew, holding him tightly against him as he tried to support Drew's weight. He grunted softly but managed to keep his balance though he did wiggle a bit as he managed to do so. Then he felt a bit of the weight lifted off of him as Drew apologized, his voice once again normal. Chase looked to Drew, glad to have his Drew back safe in his arms. He nuzzled Drew gently as he said that it was a lot for both of them to face. "We'll face it together" he murmured softly against Drew's neck. Chase smiled as Drew told him that he loved him, and then kissed him sweetly. Chase kissed him in return, his fingers gently caressing his cheek. Chase nodded his head "It might be good for both of us" he murmured softly, before Drew slipped from his arms and returned to the kitchen. Chase sighed softly as he brushed his fingers through his hair and slowly made his way over to the dining room table. He sat down and ate breakfast with Drew, sitting in silence for most of the time, other than a bit of idle chit chat. After breakfast Chase put away the dishes while Drew went to fetch the phone number from his office and call to make an appointment. Chase washed out the frying pans and put the dishes into the dishwasher, before slipping into the bedroom to retrieve his phone. He made his way back out into the living room and slipped down onto the couch, tucking his feet up underneath him as he opened up a text sending a message to Mr. Rockwell's Inbox letting him know that he'd be in a bit later than usual, reminding him about the contracts he needed to sign as well as the files he needed to look over. Also assuring him that he'd type up the legal documents that he needed for later in the day once he came in and would finish up the other reports that needed to be done. Chase had just sent off the message when Drew walked over and sat down next to him. Chase smiled softly and set his phone down on the arm of the couch as he was soon pulled into Drew's arms.

Chase wrapped his arms around Drew and laid his head against Drew's chest, gently nuzzling him as he held him tight as Drew asked him what he would want to do, since he thought it would be good to get their minds off everything. Chase bit his bottom lip as he thought of what to do. He still wanted to go skating in the park, but what had happened yesterday had kind of ruined it. Chase looked up to Drew with a smile "there's a new action movie out...and a romantic comedy that looked good. Want to see a movie then go out for lunch? We also need to pick up your dry cleaning and there are a few errands we need to run, pick up some milk and other essentials" he said as he looked up to Drew, his fingers gently trailing over Drew's chest. "And maybe....you want to go out dancing later?" he asked softly, thinking that a night at a dance club would be a good reprieve for the two of them.