Rai_Ryu
(?)Community Member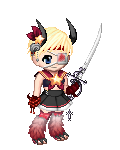 Posted: Sun, 27 Jan 2013 03:19:57 +0000
Ash took a few gulping breaths of the cold air, but it just turned hot inside his chest. There was a reason he got into this in the first place. A reason he'd fallen for Audrey and her words, for this cause.
He pulled the plastic wrapping off the sandwich and tore it in half with his fingers, offering one half to Aryl without really looking at him. "
Let's go blow some stuff up.
" he said darkly, and started off down the street.
The sandwich had even less taste in his mouth than he'd expected it to. He couldn't even remember what kind it was. But he found he couldn't remember where he was going either, didn't even know which direction he was heading in. He blinked harder, trying to focus his eyes on the street ahead of him. He didn't know if this was better or worse than the panic, and he couldn't quite tell if it was even something different at all.