David2074
(?)Community Member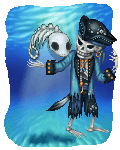 Posted: Wed, 02 May 2012 03:50:45 +0000
Nothing says, "I want to convince you to adopt my point of view" like busting windows and throwing paint bombs.
Apparently the intent of the protests was to protest immigration policy and for the occupy movement. Most were peaceful but a smaller subset did a lot of damage.
The text below is from here:
http://www.seattlepi.com/news/article/Seattle-police-arrest-6-in-May-Day-protests-3525961.php
For a more detailed blog of the day including more pictures try here:
http://slog.thestranger.com/slog/archives/2012/05/01/may-day-protest-coverage
SEATTLE (AP) — May Day demonstrators who marched through Seattle turned violent Tuesday, with black-clad protesters using sticks and bats to smash stores and automobile windows.
Seattle Mayor Mike McGinn made an emergency declaration allowing police to confiscate any items that could be used as weapons. Officers made at least six arrests by Tuesday evening — including a 23-year-old man for vandalism and a 19-year-old man with a knife — after hundreds of people marched through downtown. Police also reported recovering homemade incendiary devices made out of toilet paper rolls and fruit juice boxes.
The large crowd disrupted traffic and Metro and school bus service through downtown, with delays of up to 90 minutes reported.
McGinn said dozens of black-clad protesters were using long sticks, which looked like flagpoles, as weapons. He said his order would enable police to take those and other items away from people before they are used to cause damage. McGinn said his action would help protect public safety as protests continued into Tuesday evening.
Ads by Google
Sleep-Comfort™ SaleSave $500 on Adjustable Beds, Ends 4/30. Free Delivery Now & Set Up! www.Sleep-Comfort.com/Bed-Sale
Best Rated Memory FoamRated #1 on Viewpoints for memory foam. New! Compare & Save Money $ bedinabox.com/Compare-Tempurpedic
VA Home Loan for VeteransGet a Quote in 2 Minutes! VA Loans now Up to $729,000 with $0 Down. www.VAMortgageCenter.com
Best DistributionSoftware2012 Top Distribution Software Get Vendor Research by Top Analyst Business-Software.com/Distribution
While much smaller in scale, the mayhem was reminiscent of the 1999 World Trade Organization protests in Seattle that caused widespread damage to stores and forced the cancellation of some WTO events.
"We appreciate that the vast majority of people out there are peaceful participants," McGinn said at a City Hall news conference. "What we know from WTO previously is you get a group of people committed to cause damage...My direction to police is I expect them to respond to law breaking swiftly and aggressively."
McGinn said many of the most violent protesters — those who had caused damage with rocks, hammers and tire irons — tried to hide in the larger crowd early Tuesday afternoon by shedding their all-black clothes.
At the federal appeals court building, an FBI evidence team arrived after protesters shattered glass doors with rocks and threw or shot a smoke bomb toward the lobby. The device hit the only door that didn't break, spun off into some nearby bushes and started a small blaze that quickly burned itself out.
The entrance to the Niketown store was completely smashed in, with chunks of broken glass littering the sidewalk. Vandals splattered paint across the store and a neighboring business. Police on bicycles moved in and dispersed people, and the entrances were soon closed off with police tape.
Charlone Mayfield, a retired medical industry worker from Seattle, was inside a Verizon cellphone store when she saw the crowd approach. One of the protesters broke off from the group and struck the window as she watched.
"He started hitting the window with his baseball bat...I was here when WTO happened, this is really scary," Mayfield said.
Traditionally, May Day honors labor and workers' rights. In Seattle, it drew hundreds of demonstrators for immigration rights and from the Occupy movement, with many converging on a park near downtown for rallies and music.
At the American Apparel store next to Niketown, assistant manager Mia Harrison was folding sweaters when she heard the commotion.
"I decided to go out on the sidewalk, and I saw all the people in black masks running to Niketown and our store. They started to throw smoke bombs and canisters," she said.
The vandals shattered a door and cracked two windows. No one was hurt. "It's pretty sad, almost like someone broke into my house," Harrison said.