Vampirate Kitsune
(?)Community Member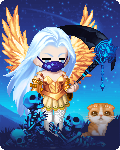 Posted: Wed, 30 Jan 2013 02:55:03 +0000
link
Quote:
Coach Arrested in Alleged Sexual Assault of 15-Year-Old Girl

A Levittown youth sports coach has been arrested and charged with the sexual assault of a teenage. Police believe more victims may come forward.

A 34-year-old Falls Township man is accused of sexually assaulting a 15-year-old girl that was friends with his daughter and a player on a softball team he coached.

Kevin Jones of Fairless Hills was arrested on charges of involuntary deviate sexual intercourse with a minor, aggravated assault on a minor, statutory sexual assault, indecent assault, corruption of minors and unlawful contact with a minor. He is currently being held on $2 million bail, Lt. Hank Ward said.

Jones coached for the Levittown American and Levittown Bulldogs girls softball teams, Ward said. Police fear there may be more victims.

According to a criminal complaint filed Monday night, the 34-year-old began the alleged sexual relationship when the girl was just 14 years old.

Police investigation found that the two had exchanged over 1,400 text messages since 2011. Additional messages were exchanged through Facebook.

The two would tell "each other that they love each other hundreds of times, each of which is accentuated by graphics, and contains exaggerated language such as I love you more than anything else in life," the affidavit states.

Photos of the two "posing together as a couple" were found during an audit of the victim's cell phone, police said.

According to the affidavit, police discovered that Jones routinely identified himself as the victim's father via Facebook's private message system. He also said she is the only man she needs, threatened to "kill" any boy that she has interest in and asked her to stay in his room overnight during softball tournaments.

The victim's mother was made aware of the supposed relationship earlier this month. The victim told her sister and mother that she was having a "sexual relationship" with Jones, court records state.

The victim told police the illegal affair began when Jones began "flirting" with the young girl. The girl told police the suspect called her "babydoll."

The victim told investigators she had her first "physical contact," which was a kiss, with her softball coach when Jones drove her home after she spent the evening with the suspect's similarly-aged daughter, the affidavit said.

In the days follow the kiss, the affidavit says, the relationship progressed from kissing to groping. From there, the two engaged in a consensual sexual relationship, which included oral, vaginal and a**l sex. The victim told police the acts mostly occurred in the bed of Jones' Hoover Drive mobile home and no drugs or alcohol were involved.

Just before meeting with police on Wednesday, January 9, the victim texted Jones' and said, " I'm sorry Kevin, i love you." She added, " I ruined your life, I'm so terribly sorry."

"Who knows," Kevin replied.

The criminal affidavit does not indicate whether the girl answered.

"Run, my mom knows," was the message she sent Jones on Friday, January 11. The suspect said he showed his wife and was not clear what the message meant and contacted a lawyer.

In the days following police interviews on the alleged sexual abuse, the girl sent more than a dozen private Facebook messages telling the 34-year-old married father of two saying that she was "sorry," "lost right now" and still loved him, court documents said.

Jones told police in an interview with detectives that he would "play fight" with the girl, but she was "like a daughter" to him. He said he "hugged and kissed" the victim in front of her mother and added they both often said they love each other, the affidavit said.

Just hours before police were set to execute a search warrant on Jones mobile home in the 100 block of Hoover Road, it burned to the ground in an early morning blaze.

The fire destroyed everything, including bedding, computers and cellphones that police wanted to collect as evidence.

Fire officials said the cause of the fire remains under investigation. However, it appears the fire started with the dryer unit.

Police ask anyone with more information to contact them at 215-949-9100.