Blood Valkyrie
(?)Community Member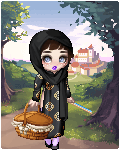 Posted: Tue, 02 Oct 2012 22:33:35 +0000
Pessimist
Blood Valkyrie
Pessimist
Blood Valkyrie

Blegh I hate it when I forget who I had a conversation with ... my stupid memory!
It is an odd truth, though, that because many game designers are male, you will see a lot a boobage. Plus, people tend to believe that gamers are automatically male, so they think of a male gamer to design a game for.

Strange, I don't find the lack of sexualized male characters to be offensive. I'm not sure why. I've found many male characters to be sexually attractive without an obvious attempt at making them sexy by the designers. I just never thought of it.

I'm still not quite offended by the mindset; it's pretty harmless. It's also something that seems to be slowly changing. I keep seeing excellent new independent games and excellent not so independent games. There are so many genres and characters. The amount of obviously sexualized women seems rather low to me, but then again I haven't done a survey of all the video games out there.

In the case of DOA, the fans asked for larger breasts. It's an odd request, but I respect it. It's a harmless thing. Why not give it to them? Besides, boobs are fun to look at.
Heh, it's okay.
I think a key difference is that I don't find it as harmless as you do, and I don't see much evidence of it changing. A big part to me is that it's not equal opportunity. It's pretty much limited to women only. And when someone does try to make a change, there's a frequent backlash, further reiterating that gaming is still, to a point, a boys-only club, and there are many who do not want to change that. It's also a very pervasive mindset that I feel frequently leaks over from video games (which are on the grand scale of things, rather harmless) into daily life.
Perhaps this is why games like Amnesia the Dark Descent and Darksiders are so popular. There is no silly "omg boobage so do you like this?" going on. It's a very ... I want to say pure game. It doesn't rely on cliches with its plot. They are as original as an art form can be (considering that originality in artwork is basically impossible, and Darksiders has a Judeo/Christian basis in it).
Oh, I freaking LOVED Amnesia, bought it and I can't wait for Amnesia: A Machine for Pigs. I do support companies that create games that don't focus so much on female sexualization, and I try not to support companies that do, hence why I didn't and won't purchase Bayonetta/DoA/etc. Unfortunately I'm just one annoyed gamer, and you essentially neutralize my lack of support by picking up those games. ;P (You are, of course, well in your rights to buy whatever you feel like, and I'm not attacking you for that, simply pointing out that one consumer can't change an industry alone)
Have you played Amnesia Justine? (possible spoiler alert!) That is one ******** up female character ... Alexander was more likable! (not going to say anymore about her for fear of actually giving out spoilers).
You should play Limbo. It's simple, perfect, and pure (not pure as in clean but pure as in lacking of the stupid stuff you might find in games). The plot is vague, but the game itself is lovely!