VirginianRanger
(?)Community Member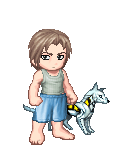 Posted: Wed, 14 Mar 2012 02:05:25 +0000
Jan Ammann Fan
VirginianRanger
Jan Ammann Fan
VirginianRanger
Jan Ammann Fan
VirginianRanger


"butthurt"? Is that a term you made up from a personal experience? Actually, I'm not a Republican. I'm an Independant. I hold no party affliation. I was sick of hearing about Obama not being a citizen and I was sick of hearing about how it's all Bush's fault.

If this was intended to be a spoof on the Kony campaign it wasn't thought out very well. The OP should've known there might have been some out here in Gaia that might have taken offense to it. Didn't think that far ahead, didja? Course not. Actions have consequences.

Hope your butt gets to feelin' better soon.


You, sir, have obviously not been around on the internet a lot. Butthurt is a common term used on the internet. Here is the urbandictionary.com definition.

And really? Everyone gets offended over something. I'm sure there are people offended by the Kony campaign itself. Just because someone gets their feelings a little hurt over something doesn't mean the poster can't post whatever it is. That is what the first amendment's all about. I.E.: I may not agree with what you say, but I will defend your right to say it. If you're that bent out of shape about this, why don't you go make a "campaign" against Obama? Or go report the thread. I'm sure the mods would get a good laugh out of that while they're facepalming at your inability to recognize a joke.

So in conclusion, I have better things to do since you're obviously not going to see that this was all a spoof and will just keep on taking it seriously. I award you no points, and may god have mercy on your soul. You get nothing. You lose. Good day sir.
And you've been around it too long. Perhaps its commonplace amongst the youngsters such as yourself but not around the more matured set, myself included. My feelings were not hurt. I merely pointed out the inaccuracies of the OP. I vehemently oppose the suppression of the First Amendment but I will not sit by and allow false information to circulate. I don't need to report the thread as it does not violate the ToS as outlined in the Forum homepage. As far as this exercise being a
spoof
you obviously have a podestrian understanding of the term. I believe you are like most of your ilk: you get swept up in rhetoric because doing the research and thinking for yourself takes too much time away from Xbox or Twitter, endevours I am sure will reflect brightly on any resume.
If you wish to close a letter, allow me to show you how it's done. If you can pry yourself away from Facebook for a moment see if you recognize this:
"My good man, some of the time it is a diversion to read such rubbish(such as your weak, milquetoast attempt at a response or someone's "spoof&quot
wink
. Most of the time it is a waste of time."
Please, don't cry...accept that you've been bested and slink away with some shred of dignity.


Wow. ******** you. I'm actually not like the majority of my generation at all. I don't twitter, I barely facebook. I play strategy and critical thinking games as opposed to mindless s**t like Halo and Call of Duty. I enjoy reading literature and about history as opposed to watching thing like Jersey Shore, American Idol or the Real Housewives of Who Cares. But I am ready to admit that I don't know everything, because I realize I don't. I've actually been rejected by my peers for the majority of my life. That's how badly I don't fit in with my generation. So instead of assuming that I'm just some vapid, vain, irresponsible kid who can't see beyond their own little pointless world, why don't you try treating me like an equal person of intelligence and stop being ageist? Just because someone is young does not automatically make them ignorant.

Or would you rather me just assume that you're just an old man who's scared of the next generation because you don't like change and because Fox News says we're all liberally biased?
<Yawn> You again? Well, if you must....First, I don't assume anything. I was correct in suspecting you were a youth due to the style of writng you used as well as the overuse of "colorful metaphors". As a sidebar I would like to point out that the use of such words betrays your lack of education as an intelligent person would not lower themselves to converse in such a manner. You are quoted as stating "Just because someone is young does not automatically make them ignorant." Ignorant of facts, yes in this case. You stated that you enjoy reading literature and about history. Might I suggest you pay closer attention to the words in the history books and less on the pictures. Liberal governments have never stood the test of time and I am in no hurry to see America fall into the dustbin simply because Liberalism is the "flavor of the month". You further suggest that I treat you like an equal person of intelligence and stop being an ageist. Well, if you spoke and conducted yourself in an intelligent manner and not that of a simpering child then perhaps I would, as would the rest of your generation that you said has "rejected" you. Since you don't, I see no point in extending such a courtesy, and neither should they.
Your assumption of me matters very little. If knowing that I'm a scared old man who fears the next generation allows you to sleep better at night, then put on your "footie pajamas" and sleep tight. I know who you are(not literally, to be sure) and how very little you know. I can only hope that you grow out of this childish stage you're in and become a mature individual that thinks for himself.
Now kindly go away.


Actually, all empires eventually fall, liberal or not. I mean, just look at Rome. Romans were actually very conservative in their views, especially after the rise of Christianity but they still fell for a number of reasons. Whole empires generally don't fall for one reason and one reason alone. There's multiple socio-economic-political factors involved.

But of course, I couldn't possibly understand the complexities and multi-dimensional problems of Empires, their people, or why they even fall to begin with because I'm just so unintelligent.

I have one question for you, though. If you're 40-something like you claim to be and dislike "the youth" so much, what are you doing on a site for "the youth?"
If you are anything, young man, it is resourceful. How you came to acquire the services of an upperclassman to write your reply is nothing short of astounding considering that you are a social "reject".
Now I have one question for you: Where did it say that Gaia was a site for "the youth"? I saw no age limitation that restricts my involvement and/or participation on this site. I have nothing against "the youth" as you put it. Just ill informed people. Age has nothing to do with it. Ignorance discriminates against no one. The nex time you look in the mirror, you'll see what I mean.