stormylane
(?)Community Member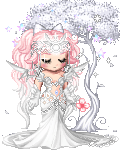 Posted: Sun, 11 Mar 2012 03:37:47 +0000
Quote:
"She didn't kill herself, the people that picked on her and treated her like crap and wouldn't accept her, they killed her."
Read more: http://www.dailymail.co.uk/news/article-2112933/Eden-Wormer-Last-words-tragic-schoolgirl-14-hanged-relentless-bullying.html#ixzz1olzzcaJX
Quote:
'I love you Daddy, goodnight': Last words of tragic schoolgirl, 14, who hanged herself after enduring 'two years of relentless bullying' by her classmates

A 14-year-old schoolgirl has hanged herself after enduring two years of relentless bullying by her female classmates.
Eden Wormer, an eighth grade student at Cascade Middle School in Vancouver, Washington, committed suicide on Wednesday after her efforts at trying to fit in failed.
Her older sister Audri said Eden changed her appearance several times, dying her hair, tanning and getting contact lenses, to get the girls to stop harassing her.
Young people, when is this going to end?
When will YOU stand up & say... "no more"?
RL trolls (bullies) are plucking you off one by one.
My heart breaks for these teens ... not just the ones who have actually taken their lives, but for those who are living with the torment of bullying.
Teachers can't stop this madness.
It has to be YOU!! These kids need their peers!!
You have to stand up & stand between the bullies & their victims.
You may just save a life.
A few responses to this tragedy were..
Quote:
Those responsible should definitely be named, so that people in their community know exactly who they are.
Quote:
Sad to say, these bullies will probably not lose a moment's sleep over this. In their minds they've done nothing wrong... they'll say it was all a joke, and will blame the victim because she didn't find it funny. They'll twist things so that it's HER fault, not THEIRS.
Quote:
I hope the consciences of those that bullied her haunts them for the rest of their lives. It's about time that bullies are locked up and punished for their crimes. The suicide rates of the victims of bullying, particularly the children at the moment, is increasing significantly....Honestly, how many people have to die before this is taken seriously???
I am the mom of a teenage girl who has been bullied since elementary school.
She is now in 11th grade & her world has become so dark and sad.
Everyone knows what she goes through.... teachers all act supportive yet nothing is ever done to stop it.
Every single day a handful of students set out to shame her.
Is there nothing that can be done?
The only thing left for us is to pull her out of school... WHY should she not get an education because bullies don't know how to behave?
What is a parent to do?
Every year it's the same thing... the same complaints get filed... the same students get named.
New students (underclassmen) join in on the teasing to try to "fit in".....
How do you arm a child against bullies?
My daughter won't verbally lash out at them & risk hurting them.
She says "i know how it feels to be hurt & humiliated, I can't do that to anyone".
11th grade.. one more school year & she has yet to have one year free of daily harassment.
She has given up.
No longer cares about her appearance.
No longer cares about her education.
No longer cares about anything.
It's like someone blew out her candle.
Yes she's in therapy now.... but why does it have to come to that?
Why are so many teenagers so cruel?
Why is it ok to destroy the lives of peers just for giggles?