Reiko Iwamaru
(?)Community Member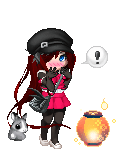 Posted: Sun, 13 Apr 2014 23:47:42 +0000
A woman has been arrested on six counts of murder after authorities found the bodies of seven infants packed into separate cardboard boxes at a home in Utah, police said.
Police arrested Megan Huntsman, 39, of Pleasant Grove, on Saturday following a gruesome discovery at a residence formerly occupied by the woman who they say moved out in 2011.
Officers responding to a phone call from a family member who is currently living at the Pleasant Grove residence arrived at the home to find the first baby which "appeared to be a full term," according to a police statement.
"A family member was cleaning out the garage and came across a box that looked suspicious. Upon opening the box they found the infant inside," Capt. Michael Roberts of the Pleasant Grove Police Department told ABC News.
Authorities obtained a search warrant to inspect the home, where they found six more infant bodies inside, packaged in separate containers, the police statement said.
Roberts said that through their investigations, they had reason to believe that Huntsman had given birth to the six other babies in the period between 1996 and 2006 and murdered them.
Authorities arrested Huntsman and booked her at the Utah County Jail on six murder counts, but did not comment on why she was not charged with seven counts.
The adult residents of the home claimed to have no knowledge of the dead babies, police said. Roberts could not confirm whether Huntsman had any other children or if she was married.
"It's still an ongoing case so we're still working on some information we've received ," Roberts said.
God damn her. God damn her to hell fire.
UPDATE****
She did in fact admit to kill her 6 babies.
Quote:
Megan Huntsman was clear about what she did with six of her newborn babies.

Huntsman, 39, told police she either strangled or suffocated them immediately after they were born. She wrapped their bodies in a towel or a shirt, put them in plastic bags and then packed them inside boxes in the garage of her home south of Salt Lake City.

What's not clear is why. A day after her arrest on charges of killing her six babies, investigators and her neighbors puzzled over the grisly discovery, including how she could have concealed a half-dozen pregnancies over a 10-year period.

"How can you have a baby and not have evidence and other people know?" asked neighbor SanDee Wall. "You can't plan when a baby is going to come. Just the thought of somebody putting a baby into a box is a heartbreaker."

Huntsman, who was arrested Sunday on six counts of murder, was ordered held on $6 million bail — $1 million for each baby. The remains of a seventh baby police found appears to have been stillborn, authorities said.
Source
So...now that she admitted to this, I REALLY hope she serves the capital punishment. How dare she murder her own babies! SHE IS SICK IN THE HEAD.
ANOTHER UPDATE****
The sick b***h killed them immediately right after giving birth. She had 7 babies, but killed the other 6 as the 7th one was believed to be still born.
Quote:
SALT LAKE CITY (Reuters) - A Utah mother accused of slaying six of her own infant children over the course of a decade secretly gave birth to each of the babies without medical assistance at home and then immediately killed them, police said on Wednesday.

Megan Huntsman, 39, was ordered held in lieu of $6 million bail on Monday on suspicion of murdering six newborn babies whose tiny bodies were found rolled up in shirts, towels and plastic bags and stashed inside separate cardboard boxes in the garage of her former home.

Police in the Salt Lake City suburb of Pleasant Grove, Utah, say Huntsman has admitted under questioning that she strangled or suffocated the six babies just after they were born in a rare case of serial infanticide that ran from 1996 to 2006.

The body of a seventh infant born during the same period and disposed of the same way also was found in the garage, but police say they believe that child was stillborn.
Source; read the whole article here
Well she's certainly some sick b***h ain't she. :/