Erogenous Jones
(?)Community Member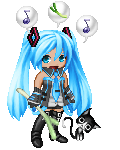 Posted: Sat, 02 Feb 2013 21:21:51 +0000
Gavyn the Mighty
The thing is...

Just because those are the odds we helped record in Junett's thread, does not mean that they are correct or even remotely accurate.

It all depends on everyone giving their results, good or bad. Even if everyone that has posted in that thread has said what they have gotten in every pack... there is a number of peope, far larger than those who posted, who have not posted their results.

Simply put, in a game with so many players... only having 10 or so contribute results will always be a small sample size, even if they were to buy thousands and thousands of packs... because in comparison to the amount bought as a whole by everyone would be so many times more than what those 10 people bought.

I would not doubt if the odds in that thread, while a fairly good representation, are way off; that the odds as described by Pan actually hold true. Why would they say that is how it works if it doesn't actually work like that? Answer is, they wouldn't.

It just falls on small sample size not relaying the proper odds to us.

While I agree 15k is time consuming to get and can be tough... it is meant to be. They want the cards to be rare... they want some fails mixed in so you keep working at the game. They simply don't want everyone to easily be able to get every single card, etc.... because once that happens...

It becomes like when someone got all the rings and got them all to 10.0 (later 12.0 after a brief revitalization of the game) in zOMG!... people stop playing and the game dies. Sure... zOMG! was partly to do with how infrequently updates were put in... but that infrequency just went to show how bad saturation was. Once everyone had everything they could get, a lot stopped playing (the ones who did play, mostly did it to earn more gold).

If people were able to get all of the cards, they would likely stop playing shortly thereafter, because a lot of their drive to play will be gone (since this game isn't as good for making gold as zOMG! or BG).

This is what is being avoided by actually keeping some cards rare, hence the price being 'high', while still attainable for those who actually go at the game a lot (hence a profit for gaia... which the devs want you to play a lot... else there would be little purpose to even making the game). Our small sample size of data simply cannot justify any potential price changes with respect to the differences between packs... couple that with the rarity aspect, and there is no reason at all for prices to change.

I trust them that the odds between the packs are where they say they are, and also agree with keeping the prices 'high' to ensure rarity stays in check.
Guys, seriously... if there is a thread or a post around here that you don't like... leave it be. Spreading hate and trolling people has no place in this community. Certain people may have been in the wrong, but when you troll or hate on them you get in the wrong too. Don't prolong it or add to it; let it go. If it is blatant trolling, a misplaced thread or anything that violates the ToS, report it and move along. Don't feed the trolls and don't add to the hatred. This is a nice, clean and happy community. Please, don't dirty it.

I am Gavyn the Mighty and I approve of this message.
I'm not questioning Pan or Grace's veracity, and I readily admit that any system that is dependent on anecdotal data is suspect in and of itself.
That being said, if we extrapolate your position to it's logical terminus, there's really no point in us keeping drop rate statistics ourselves, because the sample size will always be small, and the information entered, subject to errors and omissions, and I'm not sure that I
entirely
agree. (note the italicised "entirely&quot
wink
.
Polling companies make their living from polling a small, representative segment of the population, and aside from the odd notable exception), they are generally fairly accurate.
I kinda think that the basic results we have right now, showing the RoB rate for Gold to be roughly twice that of Silver, are probably pretty good, and as I mentioned out of the gate, I have no problem with those rates.
I just think that the price should be double that of Silver as well, in keeping with Pan's earlier statement.
I appreciate tha analogy between HoC and zOMG!.
As someone who loved zOMG! immensely, I would hate to see HoC follow the same ignominious path.
That being said, what killed zOMG!, imo, as much as the ability to monetize it, was the failure to provide it with sufficient updates to keep people playing.
Not being a developer, I don't know which would be harder to create new content for....zOMG!, which would require new environments and new NPC's, or HoC which will require more Cards on a regular basis.
All I know is that the long-term viability of any property is going to depend heavily on keeping its clients engaged.
New content is definitely a big part of that, but so is making the ability to regularly progress through it.
By making success the sole pervue of the people who have substantial amounts of time to dedicate to what is, after all, a game, I think Gaia runs the risk of dis-enfranchising the people who don't, but would still like to play and advance.
I honestly don't know the value of that constituency, but I would have to guess that it would be considerable, and to alienate them would, imo, not be good for the game.
10,000 Essence is not a trifling amount, and for many, represents several hours of play time.
I guess it's a question of philosophy....craft the game for the Masses, and hope for small amounts of revenue, multiplied many times over, or make it require serious time and effort, and hope that the revenue generated by those who are able to dedicate that time and effort will be also willing to dedicate the money to succeed.
I don't have access to Gaia's accounting department, so any suppositions I would make as to the efficacy of either strategy would be simply that...supposition.
I'm just applying the principle of mass production to the situation....sell more of an object at a lower profit margin and ultimately, you make more than by selling fewer at a higher profit margin.