Panagrammic
(?)Community Member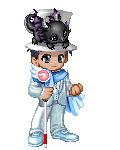 Posted: Fri, 21 Sep 2012 17:11:56 +0000
Heralds of Chaos is now open to all beta testers!
Fair warning: you are going to run into bugs.
biggrin
PLEASE SUBSCRIBE TO THIS THREAD
. Every time we update the game (which will be
a lot
) we'll add a message to this topic.
For this weekend we're only focusing on the basic starter game. There is substantially more functionality (deck editing, a store, and leveling up of cards) that we will be rolling out in the next few days.
Also, at the very first, you'll be playing with only the starter cards -- there are substantially more units available that you'll soon have access to.
Confidentiality
Open beta (i.e., when the game is available to everyone) will be next month. For now, please discuss the game only in this forum and/or privately with other people that you know are in the beta test.
How to play
To play, go to the following location:
http://www.gaiaonline.com/fbapps/nimbus
(note that this URL will change in the future)
Only people that have access to this forum can get into the game.
There are several ways you can play:
- Play a Random Person -- puts you in the queue for PvP. If there is anyone else in the queue, it will match you up and you'll play against them.
- Play a Friend -- will give you a link that you can IM / PM / whatever to another person, and they'll be put into your game. This mode of play does not grant you essence, however.
- Play the Computer -- four different levels, from Easy to Nightmare.
Known Bugs
- there are some known problems with flash 11.3 and scrolling the map. If clicking-and-dragging does not move the map around for you, update your flash.
- the "Play Now" button at the end of the Tutorial does not work properly. Click "Skip" instead.
- you may get graphical glitches and/or get stuck. Usually you can recover from these by simply reloading the game -- it will put you back in your original state.
- if you run into extremely slow performance, please let us know your ISP / bandwidth / computer configuration, and tell us what was slow. We've noticed that Chrome seems to run flash slower than other browsers, so you might try another browser if you're using Chrome. (
Update
: some users are reporting extreme lag, we are trying to track it down). (
Update update
: made some changes to the server that should improve performance for some people).
- there is a bug where once in a while a PvP battle will appear to play automatically. If you run into this, give us the game ID so we can look at the logs.
-
reload is your friend
, if you run into problems. By this we mean that you should reload the web page -- the game will load back in and bring you back to your previous state. (If you have to reload, of course we're going to fix it, but it can get you going again if you get into a strange game state).
Notes on the game
(These were frequent questions from SCAS)
Attunement:
- Mana wells are how you get mana to summon other units
- A captured region generates 2 mana
- Attuners harvest mana. A captured mana well generates 10 mana BUT you only get the extra mana if there is an attuner in that region during the round
- Any unit can capture a portal
- You can summon to any portal you currently hold
Essence:
- Essence is essentially experience points. You get them from finishing battles and games.
- Essence is what you'll use later to a) buy stuff from the store, and b) level up units.
- In the victory screen, "base essence" is just the amount of essence before any other modifications.
Reporting Bugs
NEW! 9/21
: If you're in a game, you can go to /fbapps/nimbus/reportbug and report a bug using that form. That will record your user ID, your current game, and the description / title that you enter. This is the easiest way to get us a bug.
Old way
:
When you play a game, you will see a "gid=nnnnn" in the URL -- this is the game ID. We're keeping all the games from the weekend, so if you run into a problem, just let us know (for example) "my battle in round 5 of game ID 554554 was wonky," and we can look at the logs.
For the weekend, we interested in making sure the new user experience and PvE basically work. Go ahead and bring up anything, though -- we'll have people monitoring the thread over the weekend.
It's possible that you've a) wedged your game so bad that you can't even quit out of it, or b) we've asked you to get into a particular state (i.e., units turn into little red dots). To clear out of a game but to leave it around so we can look at it, go to:
http://www.gaiaonline.com/fbapps/nimbus/forfeit
Bug Threads
We've started a number of bug threads:
Client Bugs
Unit / Spell Bugs
Game Balancing Issues
Tutorial / Trailer / Game Guide Issues
More Information
A basic game guide can be found
here
.