Silver Raptor -AR-
(?)Community Member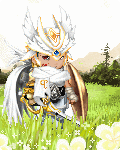 Posted: Thu, 01 Apr 2010 17:06:59 +0000
Not only has he broken the American Constitution he has broken his promises, and gone against the interests of the American people.

New laws have been put in place Under Barack to provide Authority with Power which Hitler and Stalin could only ever dream of.

The FBI can now under the 'Anti-Terror Law' Shut down the entire internet with no notices.
Laws are becoming much more restricting, not allowing the people of America to do what they can under the Bill of Rights, The second amendment states that you have the Right to bare arms, The reason this was set up was that if power in the USA became to oppressing the people of the country have the right to take up arms against a leader whose interest is nothing to do with the American people but only power. That Amendment allows you to still have the power. However Under Barack He is trying so hard to remove this Amendment from the constitution to remove power from the people, to be able to create a dictated state, under Authorities.
FEMA Camps are still being constructed for all those who are suspected to be a 'Terrorist' when the time comes those camps will be filled by Millions.
All supporters of Rohn Paul are being classed as suspected terrorists (think i'm joking do your research).
Now Heres one which I find too disturbing but true: As you may of heard about the Congress woman who found out and exposed that the US Gov. had been part of illegal Child abductions away from their families. After this was exposed she was on 'The Alex Jones Show' (Non-government organization), One month later she was found dead in her bed room shot in the head and her husband dead next to her with a shot in the stomach, It was reported that the husband was an alcoholic and the Congress woman had cancer and the husband 'shot' both of them and called it suicide... He was meant to supposivly shoot himself in the stomach as suicide... Now that doesnt add up does it?
Now straight after that statement was made the daughter stated that no her father was not an alcoholic and that her mother did not have cancer.

All because she released and exposed the US to be involved in an illegal serious mater.

More is going on to make the US a more fascist and more demanding on the citizens. And they know whats going to happen, they looked into their history seeing the Revolutions and trust me they are preparing for one right now. And thats not a good thing, because if you have another Fascist government in power everyones your enemy, everyones a suspect, everyone is a terrorist if they say something out of line.... Breach of the freedom of press there... First Amendment.

Republicans did not want Barack Obama in for a Reason, people should NEVER vote because of looks, Rohn Paul is becoming more popular because he is against this new Scheme, and so should you.

Yes I am not from the USA I am in fact in the UK but the same is happening here, but what ever happens to the US will start to scare the world, because under that breach of Power as president Barack Obama has become an executive in the UN and has granted the US to be able to use Nuclear Bombs on who ever disrupts their resources and interests. If there ever is going to be an end of the world.... It will be caused by this power hungry scheme.

Barack lied to you, and trust me... He wont stop, Remember that they were going to pull out of the conflict zones when he got into power.... 20,000 more troops in.... That sums up that you really have a Facist leader in power who has breached many laws and truly is a National Terrorist.