Morbid Obesity
(?)Community Member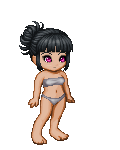 Posted: Tue, 05 Feb 2013 06:11:41 +0000
sakura_blossom145
Morbid Obesity
sakura_blossom145
Morbid Obesity
fairly explicit


i can't
i just can't

every time you make this thread, you get the same replies

i would like you to note down every bite, every sip of what you eat or drink, brand name and picture required, and times
for a week
put it all in a notepad file and put it on pastebin for me to review
also if you wish to get physical results
you have to move your body and leave the computer often
if you sit in front of the computer, your calories settle into your body as fat
calories are to be used as energy
if you do not leave the computer, you are burning minimal energy
you are fat because you do nothing but post online about how unhappy you are with your weight



i want to exercise but since i started my new medication i can't, i'm just EXHAUSTED. i've been sleeping during the day because i simply can't keep my eyes open.

and i keep trying because i want to hear from different people.
I have a thyroid problem which causes sheer exhaustion sometimes if it's not normal. I have no medication. Sometimes exercise is the best medicine. It helps you feel great. I jump on the tredmill and I have for the past three days since we got one and it makes me feel great. I get bouncy and just want to speed up. eating very much less is likely what's causing you feel exhausted too. Most of the time if you are already having trouble and that can mess with your medication too.
I am unhappy with my weight but i am doing something about it. Only you can fix it. not b***h online.
i understand that people enjoy the endorphin rush of exercise, but i have to be really careful. i used to go to a gym, but all of the machines kicked me off because my heart rate goes really high. after 5 minutes of a slow walk on an elliptical, my heart rate was 180. that's wayyyyy not normal. and i am not okay-work-past-the-sleepy-feeling exhausted, i am oh-my-god-i've-only-been-awake-3-hours-i-want-sleep exhausted. but i DO exercise when i don't feel like this. i rode my bike a few times a week, but recently it got too cold for me to do that, and i have the walk-away-the-pounds dvd set and am willing to use it, but right now it's just not happening. once i get my medication changed back to what i was on before and i get my energy back, i'm fully planning on using it again. also, i wrestle and kickbox with my boyfriend multiple times a day, every day... except for the past week or so, because of the exhaustion.
walking that's all you have to do. Go for a walk and if you have a dog. Take him. Tredmills are your best bet for indoors.
no dog, live in a condo complex. have no room for a treadmill, nor do i have the money to get one, my only "income" is food stamps. i have to ask my grandma for cigarette money, and do chores for my bf in exchange for $5 at a time so when i get a $20 tab i can get some weed (which i use for back pain relief, pain pills don't work for me). honestly the walk away the pounds video is great, even though i can only go about a quarter mile at a time instead of the full mile workout. and it's not JUST walking, there are kicks and sidesteps and stuff, and you can use light dumbbells for added exercise.