I SO VERY----- I
(?)Community Member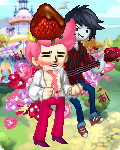 Posted: Fri, 17 Dec 2010 21:18:08 +0000
Update: So this thread is from 2010 or something but NEVILLE IS STILL AWESOME! --Despite the outdated first post, keep commenting on Neville's majesty and wonder!
----
ZOMG! Did you see the last movie yet?! It was totally renamed "NEVILLE LONGBOTTOM AND THE DEATHLY HALLOWS PT2" because Neville was the main character XD XD XD
---------------------------------
I've been plugging Neville so much everywhere that i finally decided to just start a thread on him--
Well Neville has been pretty much awesome his whole life but then book 7~ wham!
How do you feel about him?
oh and movie 4.. giving harry that gillyweed.. oh, Neville!
Some of Neville's most triumphant moments in the books! (taken from here:
http://www.hp-lexicon.org/wizards/nevillesez.htm
)
---
Snape: 'Possibly no one's warned you, Lupin, but this class contains Neville Longbottom. I would advise you not to entrust him with anything difficult. Not unless Miss Granger is hissing instructions in his ear.'
'I wrote them down,' Neville was saying tearfully, 'but I must've dropped them somewhere!'
'A likely tale!' roared Sir Cadogan. Then , spotting Harry and Ron, 'Good even, my fine young yeomen! Come clap this loon in irons, he is trying to force entry to the chambers within!'
'Which person,' she [Professor McGonagall] said, her voice shaking, 'which abysmally foolish person wrote down this week's passwords and left them lying around?'
There was utter silence, broken by the smallest of terrified squeaks.
Neville Longbottom,
trembling from head to
fluffy-slippered toe
s, raised his hand slowly in the air.
'Longbottom, kindly do not reveal that you can't even perform a simple Switching Spell in front of anyone from Durmstrang!' Professor McGonagall barked at the end of one particularly difficult lesson, during which Neville had accidentally transplanted his own ears onto a cactus.
Just then, Neville caused a slight diversion by turning into a large canary.
'Oh – sorry, Neville!' Fred shouted, over all the laughter. 'I forgot – it was the custard creams we hexed –' (GF21)
A split second later he [Harry] realised that Neville had just charged past him, heading straight for Malfoy.
'Neville, no!' *******one of the first displays of his brilliant badas*ery
Neville brought off a really nice Impediment Jinx,' said Ron airily, now handing back Hermione's wand too
Neville kicked aside the broken fragments of his own wand as they walked slowly toward the door.
"Born to those who have thrice defied him, born as the seventh month dies ...
And the
dark lord will mark him as equal, but he will have power the dark lord knows not
... And either must die at the hand of the other for neither can live while the other survives."
Dumbledore surveyed him for a moment through his glasses.
'The odd thing is, Harry,' he said softly, 'that it may not have meant you at all. Sybil's prophecy could have applied to two wizard boys, born at the end of July that year, both of whom had parents in the Order of the Phoenix, both sets of parents having narrowly escaped Voldemort three times. One, of course was you.
The other was Neville Longbottom
.' (OP37)
---------
Please help Neville get points in this thread!
LETS HELP NEVILLE
----------
pro neville jokes
in the mood for some neville jokes? XD or share your own here