WraythRose Darkthorn
(?)Community Member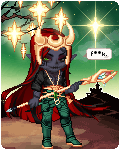 Posted: Sun, 21 Oct 2012 14:49:02 +0000
Thank you all for the help in getting threadmaster and popular
emotion_awesome
Guides: Post 1
, Items: Post 1 & 2 How to get items/achievments faster/non-lethal attacks: Post 3
EDIT: Dev Notice has a patch! 0 (ZERO) DAMAGE ATTACKS/HEALS WILL NO LONGER COUNT TOWARDS YOUR ATTACK/HEAL POINTS.
Here is the link for EVENT GUIDE - HOW TO for all you confused folks out there
Quick Overview
Uncle Kenny
The victor of the event will be determined using each team's total score as shown on the landing pages and forum/thread headers. This score is NOT just a sum of the team's kill and heal count but rather, a weighted sum based on several factors including:
Team attacks
Team kills
Team heals
Number of active members of each team in the killing and healing areas

The reason we decided to go with this method is because if we did not, the team with the most players would almost certainly win without any chance for the smaller team to come back. Instead of relying solely on raw numbers, we can analyze the actual team activity by looking at how active each team member is. This makes it so that even if a team has fewer people, if that team has more active players, they'll still have a reasonable chance of winning.
We are not counting those who signup and do nothing against a team's total score. The total is being determined by the users who are actually active and participating on the team. There is no predetermined result, there are no artificial numbers. Everything you see on the leaderboards is being determined by each of you, not us.
Uncle Kenny
Halloween Attacks/Heals

I've just submitted a patch that prevents everyone from getting credit for scoring 0 in either the attacking or healing mini-games. This was something we had been considering since the event was released but I had held off because I wanted everyone to have the choice of whether they wanted to play for their team or simply get the items and run. Unfortunately, there was a growing trend of users who would excessively spam 0 point attacks/heals in order to artificially inflate their personal stats to get to the top of the team leaderboards.

After analyzing it further, the increasing number of 0 point attacks/heals was actually harming the overall team scores. By attacking and doing no damage, a user would considered "active" but would not be contributing at all to a kill for their team. With the kills growing more slowly and the number of active members growing more quickly, the overall team totals also started to slow down. The team who had more players doing this started to fall further behind in the total score, from 1-3 down to 4-6 down.

We decided that it was in the best interest of the event to prevent these kind of attacks going forward and so, the patch was made. We will NOT be resetting anyone's stats and nothing will actually change except for the fact that no one will receive credit for scoring 0 in the games going forward.
How To Play
You each have a 'home' forum (House of Von Helsons for Vamps, and Kuro Gang for elves) and a 'main forum' (The Don)

You'll have 10 minutes of time to attack/heal after your most recent event post. During this time you can attack/heal as many people as you want.

Your energy is directly tied to the 10 minute timer though. As more time passes since you last posted, your energy will continue to go down. The number of attacks/heals you make does not lower your energy any more.
HEALING
HOME is where you heal. You post there to get energy to heal. THIS ENERGY CANNOT BE USED IN THE MAIN FORUM FOR ATTACKS.

Healing game is basically the card game memory. Match up the items in the drawers in pairs. you have 20 seconds.



Uncle Kenny

Act quickly to patch the wounds of your friends and allies.
You'll need to keep your wits about you and make sure your memory is working well.
You'll need to find each side of six different items.
You can only see the contents of two drawers at the same time so be sure to make the right pick.
The first 4 matches will get you 3 points each while the 5th and 6th matches will give you 4 points.
Score as many points as possible (20 max) before time runs out.






ATTACKING




Post in the MAIN FORUM (the Don) to get energy to attack. THIS ENERGY CANNOT BE USED FOR HEALING
Attacking game is basically 'ninja fruit' but with bats and owls.



Uncle Kenny

Slash your way through waves of enemies to score as many points as possible.
Click and drag your mouse across your enemies to slash them
As a member of the

Kuro Gang

, you need to slash the bats but

avoid

the owls at all costs!
As a member of the

Von Helson House

, you need to slash the owls but

avoid

the bats!
Each correct slash gives you 1 point but don't get too crazy. Each wrong slash will deduct 5 points from your score.
Be sure to slash all the enemies; if you let any of them fall below the window, you'll lose 1 point.
Score as many points as possible (20 max) before time runs out.






ITEMS


ITEM GUIDE Kudos to Growliere!

But I'll re-post it here.



Kuro Gang items





Growliere

Halloween 2k12 Kuro Gang Badge

How to obtain

: Choose a side by clicking the link in the PM from [NPC] Franco 'The Fish'. Note that you can only choose one side, and this cannot be undone or re-done. The badges are currently soulbound but will be unbounded after the event.

Halloween 2k12 Kuro Gang Healing Potion How to obtain

: Perform 5 heals and 5 attacks. You need to return to the event page to get the item.

Halloween 2k12 Kuro Gang Sword How to obtain

: 100 attacks and 5 heals. You need to return to the event page to get the item.

Halloween 2k12 Kuro Gang Owl Familiar How to obtain

: 100 heals and 5 attacks. You need to return to the event page to get the item.

Halloween 2k12 Kuro Gang Militia Coat How to obtain

: Attacks and heals adding up to make 500. You need to return to the event page to get the item.





Von Helson items





Growliere

Halloween 2k12 Von Helson Badge

How to obtain

: Choose a side by clicking the link in the PM from [NPC] Countess Ambrosia. Note that you can only choose one side, and this cannot be undone or re-done. The badges are currently soulbound but will be unbounded after the event.

Halloween 2k12 Von Helson Healing Potion How to obtain

: Perform 5 heals and 5 attacks. You need to return to the event page to get the item.

Halloween 2k12 Von Helson Gun How to obtain

: 100 attacks and 5 heals. You need to return to the event page to get the item.

Halloween 2k12 Von Helson Bat Familiar How to obtain

: 100 heals and 5 attacks. You need to return to the event page to get the item.

Halloween 2k12 Von Helson Militia Coat How to obtain

: Attacks and heals adding up to make 500. You need to return to the event page to get the item.





Achievement





Growliere

"Battle Hardened" worth 150 points.

Titles:

Hardened, Deadly, Heroic, Decorated, Warrior, General, Vampire, Dark Elf How to obtain

: Attacks and heals adding up to make 1000.





Extra




Growliere

Bonus Gold
1000 gold for killing a staff member. Staff members have extra-high defense.

Wing Sticker
Collect 1 wing sticker each day of the event by clicking it on the upper right on the event page.



more halloween items see post 2