LabTech Deusy
(?)Community Member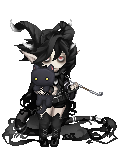 Posted: Tue, 19 Oct 2010 02:55:20 +0000
Labtech Rory - LabTechMK, Jak Bauer, eaTaiaG, ZakuMent

Thank you for the wonderful job you four did playing our love Rory!
New Friends Chat thread for after this forum gets locked
smile
Check out the Rory petition thread.

Video of the Moment:





Sign up right here to be experimented on by Rory the ghostly Labtech!
Will he take your brain, eye or spleen? No one knows but him!
*Hands out pamphlets, and cookies*


NEWS! HE has control of all of the Ghost's even our beloved Rory, we must stop HIM at all costs! We must find out who HE is and DESTROY HIM!




-The little known facts of Rory-
Rory is the cause for our Jigsaw puzzle missing pieces glitch, according to him he takes the pieces for when you come to retrieve them from him he exchanged the piece for an organ.
Rory believes in keeping Gaia Green! He recycles even old specimens nothing goes to waste!
Has no idea where or what happen to the other Labtechs.
Woke up outside, was possibly at a party of some sort.
Denies the existence of ghosts despite he is one himself, he also belives Zombies to be impossible:


[NPC] Labtech Rory

darth_vader2


you! your opinion on zombies! Go~!

They cannot exist! Though if they did they would certainly be locked away for observation and experimental testing procedures. Life after death is not logical in any form.


Is owed 400g, which he thinks is a lot of money, he could possibly be from 2004.
Believes Gambino is still alive.
Needs people for experimentation's.
And lastly Rory and Brainbox are connected.
New Updates:
Game From Rory: Periodic Table Roulette
Rules
1.) You have to have a chart of the periodic table of elements. X
2.) You will generate a random number from 1 to 114. The number you generate you find the corresponding element and consume it.
3.)Their is only one cup for each element, if you get an element that has already been consumed regenerate your random number.
4.) There is only one round of PTR.
Ghost skin is out X costs 5 wing stickers.
Gambino has sent out the invitations to LabTech 062's Retirement Part.
We have designated Rory a Labtech number because he claims he does not have one, it is 666 because this is a halloween event and said number should belong to such a

ghost

person.
Rory has blue hair!
He now has something in his signature:



(Created by LabTech MK)
NEW:
Here is another conversation I held in PM again, this time it was a discussion of the journal entry talking about his experiment that was pregnant, this discussion is also mentioned in the journal entry about the G-Virus.
Here is a conversation I held with him via PM, at the time I was trying to get him to enter the towns but it seems the Ghost NPC's are not going to enter the towns it might be because the towns would have a hard time reading their avatars.

Rory's COD has now been confirmed, he was playing a game of PTR with Frank and Mike. Rory had gotten Magnesium and went to get a new pitcher of neutralizer how ever the one he got their was something wrong with it. The amount of Magnesium he took was 1kg, which is where he believes the sour taste came from. He says that shortly after taking a drink from the new neutralizer he blacked out and woke up in the graveyard, (to what seemed to him) the next day.
Rory complains of a sour taste that he can not get out of his mouth. Poison sometimes leaves a bitter or sour taste in the mouth, Cyanide tastes like bitter Almonds for example.
Frank could have killed Rory being how Frank is the only other known NPC (besides Labtech X) to have not been affected by the Zombie outbreak or the G-Virus, Labtech Gene seems to be a newly highered Labtech and more than likely was not around at the time Rory worked in the G-Corp facility.
Rory denys being poisoned, how ever that could be a symptom of his state of denial.
Rory has mentioned a dare but what the dare was is unknown. It is also unknown if this could relate to his death at all
.
Something amusing that our reaper Zygona found:
Zombino