Lvvly
(?)Community Member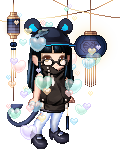 Posted: Fri, 15 Jan 2010 00:19:46 +0000
So Pat Robinson, a televangelist, said that Haiti is suffering because they made a pact with the devil in the 19th century to free themselves from France and now they're paying for it. I don't get him. At first glance, its got history backing it. Or twisted history, if you really think about it.
1. Why the heck would that guy know what Haitians did? Does he chat with the devil on a daily basis? He is old...
2. Seriously? So apparently Haitians are bad people for fighting for their independence. Shoot, if America was getting bullied and taken over by France, wouldn't you go to some serious lengths to get your home back? Really? What about England and the American Revolution? What, so if something really bad happens to America, its because we fought for our independence from England against extreme odds, lucked out and won? Great, we must have made a pact with Satan too, and he's gonna turn England against us. Well, at least this one makes more sense. We're in a recession and England's gotta be pissed that its no longer a superpower. xpp
3. Back to independence. To be honest, the imperialism that many countries shared during that time wasn't exactly nice policies. What really started WWII? Japan and imperialism. Why did China eventually become Communist? Imperialism. Why is Africa always filled with fighting? Imperialism. So, if we were to think on that, then America made a deal with the devil too, since they played the imperialism game, and now we have a recession. Yeah, ok.
4. I don't get Robertson's logic overall. 9/11 happened, and it was because America had abortion, or something like that. Hurricane Katrina, and it was because of some other bad thing America did that was against the word and rules of God. So why is it abortion? Why didn't he pick something else? They're all NOT in chronological order, and they all seem to be as far-fetched as pointing fingers and blaming, aka presidential elections. Why?
Here's the actual article:
http://www.mrc.org/biasalert/2010/20100114030920.aspx
Here's a part of it that shows you what Robertson said.
Quote:
SHIPMAN: But a vengeful God has long been Robertson's weapon of choice. Ariel Sharon's stroke? Retribution for ceding land to the Palestinians.

ROBERTSON: I'm sad to see him in this condition. The prophet Joel makes it very clear that God has enmity for whose who, quote, "divide my land."

SHIPMAN: September 11, he and Jerry Falwell called it punishment for loose American morals.

JERRY FALWELL: You helped this happen.

PAT ROBERTSON: Well, I totally concur.

SHIPMAN: And Hurricane Katrina, God's anger over abortion.

ROBERTSON: We have killed over 40 million unborn babies in America. Some of the attacks that are coming against us, either by terrorists or by natural disaster, could they be connected in some way?

SHIPMAN: Now, last night, Robertson's ministry tried to explain that he didn't mean to suggest this was the Haitians' fault. He was only talking about a legend. But somehow, George, I think that the Haitians won't be relying on the prayers of Pat Robertson.
And I know Keith doesn't have that great of a reputation and whatnot, but seriously? People are dying, and telling them its because their ancestors made a pact with the devil to fight for their freedom and liberty [American Revolution people! The British are coming to curse us too now!] then that's just gone too far.
Feel free to debate and disagree with me. I really just wanted this to be put out there.
To our Haitian neighbors, we all live on Earth. We all deserve the best in life. Nothing, and nobody, should stop us from getting there. I'm glad aid is going to Haiti now. It really should have been sooner.
EDIT: Japan did not start WWII. I apologize for putting my foot in my mouth in my enthusiasm to put this out there. However, Japan did start fighting with China in the Sino-Japanese war, and I read somewhere that it later merged with WWII. More or less. Thanks for the clarification.
http://en.wikipedia.org/wiki/Second_Sino-Japanese_War
HELP HAITI: http://www.one.org/us/actnow/drophaitiandebt//signed.html?registered=1&petition_id=194&redirect_url=/us/actnow/drophaitiandebt//signed.html&id=1398-3763867-3BRHuUx&t=1
IMPORTANT! Voodoo is not bad. For the last time. Seriously? It's just a tribal religion. http://en.wikipedia.org/wiki/Haitian_Vodou
I quote:
Quote:
It is based upon a merging of the beliefs and practices of West African peoples, (mainly the Fon and Ewe; see West African Vodun), with Roman Catholic Christianity, which was brought about as African slaves were brought to Haiti in the 16th century and forced to convert to the religion of their owners, whilst they largely still followed their traditional African beliefs.
Sleepy Le Bone
DAMNIT PEOPLE.
its not the devil they made a pact with it was Ogun, the Loa of war.
sheesh.
read posts.
Shinzo The Merciless
livese111
PEOPLE ARE STUPID DON'T HELP THEM CUZ THEY DIDN'T HELP US ONLY FAIR
Can I kill you? Are you incompitent? Or just plain ignorant? They're a third world nation you moron. How the hell are they suppose to help us if they can't even help themselves?
About dear, sweet Pattie:
Chibi Halo
When you think about it, he's been spending the last fifty years pushing his version of severely right wing conservative pentecostal interventionist evangelical Baptist religion. In his mind only those who follow the strict letter of whatever Bible version he reads from are allowed to have good health, good fortune, good lives, good jobs, and live in safety. Apparently Roman Catholics mean nothing to him because he felt nothing over the death of the Archbishop of Haiti in the quake. He's the enemy of the entire Protestant faith because he feels they side with the Antichrist. Anything and anyone the US government is involved with, where he does not have his greedy paws in with his broadcasting and "ministry" work, is seen as enemies of God and another reason to hate our own government.
This is a man who has $8 million dollars American invested in an African gold mine in Liberia and used his annual appeals to trick people into thinking they were giving money to airlift Rwandans to Zaire in 1994. It turned out he owned, and likely still owns, suspicious mining companies under the name African Development Corporation with Zaire dictator Mobutu Sese Seko in Zaire. Hell, back in 2003 he was anti-American during the second Liberian Civil War when former President Bush supported and helped the man who ended up taking over for Liberian President Charles Taylor. It was that incident that revealed Robertson lied to people about that $8 million dollar Liberian gold mine.
Robertson is so anti-American that he's said on air that it would be a good idea for someone to go to
Foggy Bottom
and place a nuclear device at the State Department. He claims several times that the head of Americans United for Separation of Church and State has said fire departments in the US are banned from responding to church fires in time because of the separation of church and state. He's claimed Scotland is a land of homosexuals, openly called for the assassination of Hugo Chavez in Venezuela all because Chavez was paving the way for Communists and Muslims to take over the whole of South America, called Hinduism demonic, said people who overdo it with plastic surgery have eyes like they're Oriental, says any university professor who is liberal are "racists, murderers, sexual deviants and supporters of Al-Qaeda", believes anyone who disagrees with him is automatically a homosexual, and thinks he's so strong and invincible that he can leg press 2,000 pounds (907.2 kg). Haiti is just another in a long line of lies and deceptions he's pulled over the years. As long as he holds contracts with whomever owns what used to be his cable network The Family Channel Robertson has a place to air his programming. Even if every single local evangelical channel in the United States and the Trinity Broadcasting Network drop the 700 Club he'll still be on the air twice a day. Disney legally cannot drop him from their ABC Family lineup as long as CBN and the 700 Club are legally operational.
So a word to the wise to anyone with family members who occasionally or regularly watch his programming and want to donate to Operation Blessing's so called "Haitian Earthquake Relief Fund" tell them not to. You don't know if that money will actually go to Haiti or just be sent off to Zaire, Liberia, or make a new edition to his Virginia Beach empire. Do NOT donate anything to Operation Blessing. It may do some good work but you don't know how much of that money Robertson swindles for his African mining ventures.