Aeolith
(?)Community Member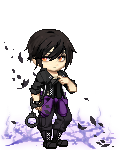 Posted: Sat, 07 Apr 2012 07:23:19 +0000
EDITED:
I've added a contest to speed up the rate of posts here.
I also want to get the 1,000 grunnies achievement, which will take longer if I'm not getting many posters in here. So here we go!
I have finished getting the achievement and all of the items, so I won't really be updating the color anymore.
However, the contests will still go on until the 18th.
[NPC] Easter Bunny
Happy Easter
[quote="[NPC] Easter Bunny"]Happy Easter[/quote]
OKAY, I'VE MADE UP MY MIND!
This thread needs to move a little faster.
Earn additional gold while you post and hunt for grunnies!

First person to post on page

100

will receive

2,500


First person to post on page

250

will receive

10,000


First person to post on page

500

will receive 15,000
First person to post on page

750

will receive

25,000


First person to post on page

1000

will receive 50,000 and an item from the cash shop
First person to post on page

2,500

will receive 100,000 and an item from the cash shop


At the rate people post, especially for events like this, believe me, we'll get there fast. So I have to make it at least slightly challenging for it to be worth it.

I was gonna add additional page markers to reach and be rewarded, but I don't wanna sink all of my gold.

ALSO!

I will be rewarding those who I think has the best avatar.


3rd Prize

winner will receive 20,000


2nd Prize

winner will receive 35,000 and a Bun-Bun plushie
and

1st Prize

winner will receive 50,000 and a cash shop item [with your choice of items below]

The avatar contest is now over, and unfortunately, I won't be opening a new one.
The Easter event is almost over, which means there won't be enough time for a new contest.
I want to thank all of those who participated!



NOTICE

: These contests will close the day the event closes [April 18th] so POST POST POST!

The rules will be explained for both these contests below.



RULES:
1. Don't be rude, obey TOS, be respectful at all times, and DO NOT spam me with pm's. One will be enough. Send me ONE pm with the subject the title of this thread, and state in the pm that you have won including a link to the winning post.

2.To be eligible to win the posting contest, you must have been here for several pages/posts. That means that I WILL be checking your post history. And yes, I can do it even if your profile is private.

3. If in the case that you only have a handful of posts in this thread after I've checked, the prize will instead go to the next person in line [person who posted after you].

4. On the avatar contest, that will be purely on my opinion. If you wish to compete for it, I will need you guys to quote me [NO PM's!] so that I can see your avi and rate. In the quote, it must state something along the lines of, "avatar contest?" to let me know that you are entering yourself. No one particular theme, anyone can join.
*NOTE The avatar you entered with [the items you had equipped at the time of entering] is the avatar I'll be rating. So if you change your outfit, I will only be rating the avatar you had entered the contest with.

6. I will be adding the avatar's that have entered this contest on my next post, and I will not choose who has won until we've reached around page 2,500,

after which I will close it and choose the winner's

Because of how many people have entered already, I'm drawing the line at 24 peeps. THERE IS NO MORE ROOM TO ENTER!

7. Probably the most important rule ever...

I AM HUMAN!!!

I have a life, people! I'm not always gonna be online even while people are posting and bumpin' away. So I won't always be on here to monitor stuff, so give me some slack, okay? And help me out a little if something... fishy is going on. I won't be able to scan every single page once I'm back online.

8. Try to have fun, okay? If it is at all possible with this event. Make friends, chat, mingle, whatever.

DO NOT quote this damn post and DO NOT beg

. I might also add more rules if I find I need to. I'm hoping you peeps won't force me to. >[
I'll also add additional rules in case I forgot something, which is possible... >.<

Possible item prizes:
Any one of these may be rewarded upon winning.



Unorthodox Experiment



Sir Ceph the Dapper Octopus



Xin the Lucky Dragon

or...



April 2012 Sealed Monthly Collectible


The Monthly Collectible items are currently UNKNOWN!



And the monthly collectible can either be Empress cotton or Duelliste!