Symorin
(?)Community Member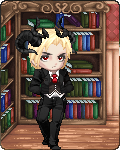 Posted: Thu, 19 Apr 2012 03:55:46 +0000
So, I'm halfway through A Dance With Dragons, and I'm thinking back on a Feast For Crows and wondering why I just disliked that book so much compared to all the other ones. When something hit me.
It was all Cersei Lannister's fault.
Now, before you chide me on my admitted childishness, allow me to explain why I hate Cersei Lannister with the heat of a thousand suns going into Supernova.
In my opinion, her POV chapters felt like they took up about 85% of the book, and the worst part is, she doesn't get any character development. If anything, what little development she possibly got just made her a character I despise
more
. Now people may say that Petyr Baelish does almost the same things as Cersei and they're still angry after his "I told you not to trust me" moment. But there's two major differences between Cersei and Petyr... The first is Petyr absolutely embraces his reputation as a manipulative b*****d and ends up becoming a
magnificent
b*****d. The second is...
PETYR IS ACTUALLY INTELLIGENT
.
I mean, characters in the series get duped and outwitted several times in the books, sometimes even leading to their deaths; yet Cersei isn't just someone who gets duped, but someone who makes such brazenly stupid mistakes that even people who aren't masters at Political Intrigue will end up saying "NO! Don't do that! You're screwing yourself over! Why?! WHY?!"
If anyone hasn't read a Feast For Crows, allow me to summarize most of the stupid decisions Cersei Lannister make along with other idiotic choices or just plain annoying personality traits, all the while gloating that she's "The Next Tywin Lannister".
1.) She dismisses any advisor with any form of experience at all because they are either: A) Too old for her liking, or B) They have any relation in even the slightest way to the Tyrells. In the end, she replaces them with people under qualified and only won their position through looks or kissing up to Cersei. The worst part about it is that she takes a KNOWN Tyrell steward as an informer and ally with almost
no
reason at all and
kills
her previous maid on just that woman's word. The worst part is that even JAIME, who doesn't have any time for manipulation or politics, says that it's an obviously bad idea. Cersei chose to trust the woman all because she liked her personality.
2.) She purposely and almost senselessly hates the Tyrells. She refuses to work with them even though they are pretty much the only thing holding her on the throne. Not only does she hate them, but she deliberately tries to sabotage them and anger them for seemingly no reason at all.
3.) She not only does
nothing
to fix Joffrey's increasingly mad behavior, but she actually
praises
him for it. I can't tell you the amount of times I hear her say something along the lines of Joffery being "Just like a lion" or "A strong ruler who can't be manipulated or controlled". LADY! YOUR KID IS A SOCIOPATH! He is a MADMAN who shoots at his own people for sport and his solution to everything is "Show no mercy! KILL! KILL!" And you are a FAILURE of a mother if you just let that slide!
4.) EVERY. OTHER. LINE. IS ESSENTIALLY "I desperately wanted to slap her across the mouth." I can't even begin to describe how tiring it is to hear her think of a person as an "idiot" or say that she wants to slap them across the mouth whenever they say something
sensible
that she doesn't like.
5.) Finally, she thinks Sansa Stark. The young girl she held captive. The young girl who's
(spoiler)
father she murdered
(end of spoilers)
The young girl who's been beaten by Joffrey's Kingsguard and mentally
tortured
by Cersei and Joffrey should be
grateful
towards her. She honestly, actually,
believes
that any hatred Sansa has of Joffrey is
completely
unjustified and that she only hates Joffrey because she is an evil, callous little girl.
So, that's the end of my rant. What I want to ask my fellow Gaian's is this... Does anyone else here utterly
despise
Cersei with all their heart?