Decontrol3
(?)Community Member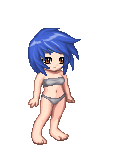 Posted: Tue, 09 Oct 2012 15:21:29 +0000
First of all.
Most you'll find in this topic is DMS items.
Since... It's what i do the most.
Kai <3 Have fun!
HIGHLY REQUEST USING CTRL F.
MY GOD THIS WAS ALL A PAIN TO TYPE. scream

-BIGGER. I'LL IGNORE POSTS SAYING ''SEND TRADE PLEASE.'' TO ME.

-This is zOMG! Loot:
30x Plastic
9x Garlic Peel
24x Bronze
12x Garlic Essence
24x Pinwheel Fin
7x Gramster Goo
17x Tropical Flower
68x Polyester
10x Garlic Sprout
29x Snake Eye
49x Rubber
30x Fan Edge
23x Pink Fluff
17x Lace
30x Fan Wood
18x Lacquered Wood
117x Saw Blade
12x Axe Head
18x Cured Hide
15x Chain Link
16x Night Fire
1x Dental Floss
8x Bio-Electric Bladder
7x Tentacle Piece
1x Damaged Biochip
1x Kevlar
11x Gold
9x Seashell
3x Shark Tooth
101x Pearl
150x Clamshell
201x Seaweed
93x Starfish
78x Lobster Claw
114x Brass
11x Mythrill
14x Silver
127x Sword Blade
86x Graphite
84x Aluminum
83x Iron Ore
19x Teflon
22x Harpoon
34x Spring
2x Diving Tank
17x Fish Scale
15x Platinum
2x Sailor Ink
4x Synthetic Fiber
8x Wood Piece
14x Stitches
13x Silk
15x Suede
13x Leather
5x Damascus
14x Skull Patch
9x OMG Claw
2x Walker Leg Trip
2x Blue Pearl
3x Glass
10x Cotton
1x Trident Head
17x Jewel Eye
14x Carbon
9x Jelly Bean
5x Shield Fragment
4x Tropical Bird Feather
2x Otami Mace Head
6x Spear Head
10x Werewolf Pelt
10x Plastic Grass
11x Thread
1x Metal Spike
3x Mushroom Head
1x Surfboard Fin
1117x Vampire Blood
5x Music Note
2x Mystic Weave
2x Pink Flamingo Feather SOLD!
21x Screw
908x Twig
14x Branches
30x Wing Tree Leaf SOLD!
8x Copper
755x Bloody Fabric
24x Red Eye
1206x Blood Droplet

RINGS:
2x Fortune Favor (10.0, 12.0)

TOWN:

14x Crumpled Newsprint
30x Cicada
8x Pink Carnation
870x Dirty Crumpled Newspaper SOLD!
16x White Carnation
27x Old Crumpled Newspaper
11x Green Dragonfly
25x Yellow Daffodil
21x Old Boot
19x Old Can
9x Crumpled Red Construction Paper SOLD!
20x House Fly
23x FireFly
19x Cricket
14x Grasshopper
9x Red Butterfly
7x Blue Butterfly
4x Blue Dragonfly
9x Blue Beetle
10x Red Beetle
50x White Daisies
14x Blue Daisies
4x Blue Daffodil
10x Crumpled Zerox Paper Goldenrod SOLD!
22x Crumpled Zerox Paper Blue SOLD!
14x Crumpled Blue Construction Paper SOLD!
10x Red Dragonfly
25x Sunflower SOLD!
8x Brown Beetle
10x Purple Daisies SOLD!
9x Yellow Butterfly
5x Pink Daffodil SOLD!
2x Blue Carnation SOLD!
19x Crumpled Newspaper
4x Red Fly
12x Crumpled Paper Bag
22x Crumpled Zerox Paper White SOLD!
20x Crumpled Green Construction Paper SOLD!

FISHING:

30x Orange Guppy
23x Yellow Guppy
23x Red Guppy
12x Green Bass
45x Old Boot
34x Big Old Tire
34x Old Can
25x Blue Seedkin
5x Warm Rainbow Trout
21x Pink Seedkin
4x Frozen Rainbow Trout
12x Grade D Fish Bait
2x Brown Pebbo Feeder
24x Black Bubble-Eyed Goldfish
19x Gold Bubble-Eyed Goldfish
55x Ochiba Koi
29x Yamabuki Koi
24x Red Bubble-Eyed Goldfish
22x Driftwood
3x Green Striper
21x Kohaku Koi
3x White Pebbo Feeder
3x Black Pebbo Feeder
4x Rusted Mutant Crab
5x Slate Mutant Crab
5x Blue Bass
6x Green Seedkin
8x Cool Rainbow Trout
19x Berry Balloonfish
15x Peach Balloonfish
13x Bubblegum Balloonfish
7x Acidic Jelly
4x Blue Striper
6x Russian Catfish
2x Brown Bass
1x Tigerstripe Catfish
1x Gray Striper
1x Grade A Fish Bait
3x Electric Jelly
5x Sulfuric Jelly
1x Spicy Tuna
1x Titanium Ironjaw

INK:

11x Yellow Ink
7x Blue Ink SOLD!
8x Green Ink SOLD!
7x Brown Ink
7x Red Ink SOLD!
1x Gold Ink
3x Black Ink

OTHER:

1818x Ticket
1x Insurance Policy
330x Token
1x Ashes
1x Microchip
1x Chalk
1x Orb Aggregate

HUNTING:
1:

2:

3:
_______________________________________________________
Happy Shopping!
Hope you find what you want =D

I'll update this topic everytime something is bought.
-If there's being bought* sweatdrop

-Deedee SOLD!