Animal
(?)Community Member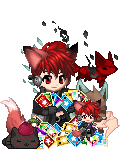 Posted: Mon, 30 Apr 2012 06:24:35 +0000
Constipated Trillionaire
Animal
Constipated Trillionaire
Animal
Constipated Trillionaire


Exactly, probably looking at double that easily under the best circumstances. emo
Nevermind the fact that the quests or at least mine has gotten 50M-100M MORE Expensive now thanks to the cache change, as I missed the bar on cheap components because the cache change happened during my college finals week so unless someone is willing to sell me some stuff I need at old/cheap prices *coughs* >> you know... things that are now in the platinum bag that SHOULDN'T be cause they are 50k-100k components like the Leviathan's Scale/Fin... or things in the gold bag that shouldn't be cause they are 25k-50k components like Siren's Larynx, Alphyn's Scale/Tongue...
So while your costs for demonic are as you state, I'd tack on an extra 150M-200M for the Fallen Quest cause it seems to get the short end of the stick now with what components it requires and what cache bags those components come in...
And prolly subtract about 150-200M from the Risen quest total because it gets the cheapest requirements of all the cache bags since it gets the cheapest of the angelic/demonic stuff while Fallen seems to get the now most expensive of the angelic/demonic stuff.
Think the platinum bag is reasonable, especially as far as demonic is concerned. Since you only need 40 or so when you're looking at around 300 for the others. Think platinum will be similar in angelic, so they seem to have gotten that one right.
Gold however is way to rare in my opinion. The larynx is fine being in the gold bag, you need like 1 at most in any formula. Those kind of items belong in gold. Not stuff like crushed gemstones and hemlock, things you need 5 of in formulas.
Looking at the list of like 1500 or so components I still need for the levels 10-1 through 10-4 of my quest, I need about 172 platinum bags, and 256 gold bags... wherein demonic or angelic would only need about 50 or so platinum bags and 120 or so gold bags... and risen would only need about 20 or so platinum bags and 50 or so gold bags... so yeah, fallen got the shortest end of the stick regarding where Gaia decided to stick most of the components... and sadly now components that used to be 10k-100k are all over 1M, its gonna take me no less than 10M to make some crafted components that used to take under 1M to make, and I need multiples of them, so again, unless someone with a HUGE hoard of components and who also bought up every last thing at the 'cheap' prices before the market turned for the worst... is willing to sell me their extras at the old prices that they got most of them for *coughs* >.> <.< then yeah... I don't see how I'ma complete this quest ever.
How you getting that many platinum bags?
I'm not... because they are too rare/expensive than they should be... or do you mean how I am coming up with needing that many?
Let's see, 20 elf locks, 12 dragon guts, 12 leviathan's scales, 12 leviathan's fins, 10 phoenix's tears, 12 adamantium, 12 succubus' bones, 12 bahamut's bones, okay so it's only maybe 100 or so... but still...
Then for the gold bag there's all the alphyn's scales/tongues needed, the bakunawa's whiskers needed, the amphithere's feathers needed, the hemlocks needed, the crushed gemstones needed, siren's larynxs needed, basilisk tongues needed, dhampir bloods needed, mandrake roots needed, mermaid scales needed, monotonites needed, scorpionshark's venoms needed, severed souls needed, slothbeetle's carapaces needed, succubus' bloods needed, and unidentified objects needed, almost 300 components total needed from gold bags for levels 10-1 through 10-4 of the quest.