Sharacia
(?)Community Member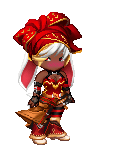 Posted: Sat, 28 Jul 2012 21:33:32 +0000
I recently ran across a thread requesting what was inside the Alchemist's Case after the update, so I compiled a list of the formulas that are most likely to be in it still, and found 91 formulas. (Thanks to
Lei_Trigar's
formula thread).
Update: There are now 89 formulas on the list, 89 confirmed.
If anyone feels like helping me confirm this list please post in this thread. Confirmed Formulas will be shown in green, and unconfirmed in red.
Also if anyone finds anything not on this list please tell me and I'll put it in there.
Now, the list:

Formula 1: Angelic Quest Inizio


Formula 1: Demonic Quest Inizio


Formula 1: Celestial Quest Inizio


Formula 1: Devilish Quest Inizio


Formula 1: Fallen Quest Inizio


Formula 1: Risen Quest Inizio



Formula 2: Norman



Formula 3: BroMANce


Formula 3: MANtis Sr



Formula 4: MANnequin

Formula 4: Uni Candy Horn


Formula 4: Silly Candy Horns


Formula 4: Wicked Loud Horn



Formula 5: Dual Candy Horns


Formula 5: Single Candy Horn


Formula 5: BathMan


Formula 5: VitaMAN


Formula 5: Floating Angel Imp Potion A


Formula 5: Floating Angel Imp Potion B


Formula 5: Floating Angel Imp Potion C


Formula 5: Floating Angel Imp Potion D


Formula 5: Floating Angel Imp Potion E


Formula 5: Floating Angel Imp Potion F


Formula 5: Floating Devil Imp Potion A


Formula 5: Floating Devil Imp Potion B


Formula 5: Floating Devil Imp Potion C


Formula 5: Floating Devil Imp Potion D


Formula 5: Floating Devil Imp Potion E


Formula 5: Floating Devil Imp Potion F



Formula 6: Sasha Companion


Formula 6: Ruby Companion


Formula 6: Forked Candy Horns

Formula 6: Arrow Candy Horns


Formula 6: Hooked Candy Horns


Formula 6: WoMAN


Formula 6: Jade and Black Short Keido Wig


Formula 6: Blue and Silver Short Keido Wig


Formula 6: White and Gold Short Keido Wig



Formula 7: Black and Red Long Keido Wig


Formula 7: Gold and Black Long Keido Wig


Formula 7: White and Navy Long Keido Wig


Formula 7: Liam Companion


Formula 7: Sam Companion


Formula 7: Grace Meow


Formula 7: Low Candy Horns


Formula 7: Tall Candy Horns


Formula 7: Jagged Candy Horns


Formula 7: Pointy Candy Horns


Formula 7: MANthro


Formula 7: Pokeman



Formula 8: Rainbow Pixie Wings


Formula 8: Gardener's Blonde Twin Curls


Formula 8: Gardener's Brown Twin Curls


Formula 8: Gardener's Red Twin Curls


Formula 8: Edmund Companion


Formula 8: Nicolae Companion


Formula 8: Space Meow


Formula 8: Triple Candy Horns


Formula 8: Long Candy Horns


Formula 8: MANga-kun


Formula 8: MANinthemoon



Formula 9: T-1011 Cyborg Endo Skeleton


Formula 9: Violet Porridge Locks


Formula 9: Rose Porridge Locks


Formula 9: Aquamarine Porridge Locks


Formula 9: Radiant Heart Headband


Formula 9: Louie Companion


Formula 9: Ian Companion


Formula 9: Moira Companion

Formula 9: Lace Meow


Formula 9: Curled Candy Horns


Formula 9: Spiral Candy Horns

Formula 9: O'Manan



Formula 10: Cat Faces


Formula 10: Risky Angels


Formula 10: Cream


Formula 10: Butter


Formula 10: Custard


Formula 10: Lunarian's Blonde Bao


Formula 10: Lunarian's Mint Bao


Formula 10: Lunarian's Pink Bao


Formula 10: Minthamella


Formula 10: Glacemella


Formula 10: HARMony


Formula 10: Aurora Kitten Star

Formula 10: Erebus' Moon


Formula 10: Case Meow


Formula 10: Nice Suit for Work


Formula 10: Gentleman