MadxHatterxTeapot
(?)Community Member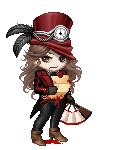 Posted: Sat, 18 Feb 2012 04:59:00 +0000

There is a magical operation of Maximum importance: the initiation of a new aeon. When it becomes necessary to utter a word the whole planet must be bathed in blood.
- Kain, Blood Omen.

Welcome to Nosgoth's got a job to do today guild searchers!

What does that mean exactly? It means that we're an old guild looking for new members.

As long as a single one of us stands WE are legion.- Kain, Soul Reaver 1 and 2

As Vice Captain of Welcome to Nosgoth I am here to offer any Legacy of Kain fans out there (whether you've played one, two, or all of the games) to step forward and join your vampire brethren and fellow misfits in our guild that is...currently undergoing a sort of spectral realm problem at this moment.

What do I mean by this? Well...think of it this way. It's like when you play as Raziel in Soul Reaver 1-2 and Defiance and you die in the Material Realm and end up in the Spectral Realm. YEP.

We're stuck in the Spectral Realm folks.

It is my job as a Vice Captain to you get you souls-I-I-mean guild seekers to join us in our merriment and...oddity that we are.

We are small, humble, and...we've got a lot of old stuff left in our guild that we just want to give to the community of LoKers (ANY OF YOU LEFT OUT THERE) the chance to come in and have some fun with us.

I'm not gonna p***y-foot around about us. We're small. We're...kinda dead, and we appreciate your support, help, and joining of our guild.
SO!

What We are Looking for
-Active Posting Guild Members

-Anyone That is a hardcore or die-hard fan of Legacy of Kain proportions (ANYONE can be your favorite character here. We're not out to judge)

-Guild Members that will help keep our guild alive (come on guys! You know you wanna get us out of the spectral realm, you hate the sound of the Elder God's Voice droning in your ear-Despite Tony Jay being an AWESOME voice actor. Rest his soul).

-Anyone willing to have some fun with the series, joke about anything that you might have thought as 'derpy' in the game series

-Participate in special guild events that we have planned (we do have these you know, maybe make some new guild roleplays, holiday specials, hella-random-a** events we make up for the lulz, and earn some possible gold and prizes in said events)

-Anyone looking to help out with our guild in terms of making holiday evets, discussing any events you'd like to plan (this includes any contests you would like to hold) or anything related to improving knowledge and fanbase of the LoK series.

-And more...(throw us some suggestions if you have an opinion to offer about the guild and what we could do to improve if you have maybe been with us before).

My name is Hatter. I represent this guild because it is my guild home, it is my guild fanbase, and it is my guild family.

Please post here if you have any questions. If I cannot answer them I can direct you to other guild members of ours who have experience in our guild and can answer your questions perhaps better than I can.
Other Members
Kain Balance Guardian
Lieutenant Turel
Samt03
I A Walking Paradox I
Seraphim Skye
Bluetabbycat


If you have any suggestions please let us know.