SnowWolf1118
(?)Community Member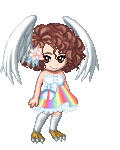 Posted: Tue, 06 Nov 2012 17:51:30 +0000
The Night World...
Love has never been so dangerous.
The Night World is not a place. It's all around us. The creatures of the Night World are beautiful and deadly and irresistible to humans. Your best friend could be one—so could your crush.

The laws of the Night World are very clear: humans must never learn that the Night World exists. And members of the Night World must never fall in love with a human. Violate any of these laws and the consequences are terrifying.

These are the stories about what happens when the rules get broken.
Based on the series Night World by L.J. Smith. I take no credit for the main idea. The characters are all from my own brain, though.


When Requesting to Join the guild


Your username:
A bit about you:
Read anything about [i]Night World[/i]?:
Are you literate?:
Do you enjoy Role playing?:
Are you an active person?:
Will you be active in the guild?:
1. You may have as many characters as you want, so long as you can keep all of them active.

2. If you want to be a moderator, PM me, SnowWolf1118, and tell me. We need a lot of active members, too, so please be on often.

3. No god modding! It's boring when you're treating everyone else like they can't do squat compared to you.

4. Please invite your friends! We need lots of people for this guild to be fun!

5. Be nice to other Gaians, even if they stink at role playing. Give them some constructive criticism that can help them improve their role playing abilities. However, if they ignore friendly offers of assistance and blatantly ignore the rules, they will be removed. I don't take that short of sh*t in my guild, Obey the rules.

6. I will accept cussing, just remember to censor your words.

7. Don't Cyber! Gross! This is for Gaians of all ages, so please keep it PG-16!

8. I want everyone included! Please, it's sad when you're left out, huh? Then don't do it to others.

9. You must write a minimum of two sentences each post, a paragraph for the first post of a new character. Please check for grammar and spelling. I hate having to read text-talk and just poor grammar and spelling.

10. When exiting a topic, please put [Exit (insert name of character) to (insert name of place).] in it. It's so confusing when a character leaves a topic, and everyone thinks they're still in the same topic.

11. Have fun and obey all the rules!

12. If you have any questions, PM me, SnowWolf1118, or any of the moderators.
ATTENTION! THIS IS A MESSAGE FOR EVERYONE WHEN JOINING THE GUILD!
The creatures of the Night World are the ones mention in L.J. Smith's Night World novels. We have no demons, angels, elves, brownies, or anything else.
We only have vampires (made and born), witches ("psychics" are lost witches and those who don't know their true witch heritage), shapeshifters (tigers, lions, eagles, etc), werewolves (a subspecies of shifter-wolves is how the guild defines them), humans, and hybrids of those species. Ghouls also exist, but they are humans, witches, and shapeshifters who have failed to successfully turn into a vampire.
All the species, except for vampires, have a normal life-span. A werewolf can not be two hundred years old, neither can a witch or human. They can live to a very old age like one hundred, but their bodies must be old.
Anymore information you must look up because the information is available online.