Godly P i s t o l
(?)Community Member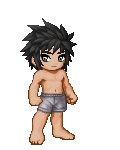 Posted: Sun, 07 Oct 2012 22:40:59 +0000

Approximately 2727 years ago, there was an explosion that blessed the town of Kanamori, but also sent it into a major war between the Cops and Criminals. This explosion gave them powers, enhanced their abilities, and enriched the town. It all seemed so well until it all came to an end. It was unknown how the citizens were returned to normal as all records of the time span were erased from history. Many Centuries would pass and Generation after Generation, the story would be carried on of the Forgotten Times.

Eighty-One Years later, the citizens began to show abnormal spikes in their abilities such as super strength, speed, intelligence and such. Some thought this was a sign but others thought this was just normal as the teens of this time span where more into activities then just being lazy. And that's when it happened. Again. One day there was a massive Storm looming over Kanamori Town for years, without vanishing even for a while. And then the Lightning Bolt. Oh, the Lightning Bolt. The arm of the heaven's disguised as a Lightning Bolt struck the heart of the city, creating a massive explosion, engulfing the Town and a few others around it.

Awakening from the slumber they were cursed with, the Citizens felt as normal as ever, that was until the elderly took on the appearance of their prime times. Even the adults seemed to take on their youth appearances. And that's when everyone realized the obtained powers, just like their ancestors did. But that wasn't the end of it. It also seemed that if you weren't killed by a disease or another human, you couldn't die, as many people usually lived on to surpass the age of 200 years old and still carried their youth appearance with no added features.

More than Two Thousand Years have passed since the Explosion and every thing still hasn't changed back, like it did 3,000 years ago. It is still unknown how long someone can live as the oldest person at the age of 2,300 years was recently murdered. And oddly, the sun rarely shows itself during the days, making a total of 20 hours of Nighttime and 4 hours of daylight. Now rather than all the Criminals ganging up on the Police Force, they simply have four factions also known as gangs. Although not all the factions are Criminal based.

Well, that's enough about our history, how about you come join us in this Crazy City we call home and cause as much destruction as possible. You can live as a Civilian/Faction Member and do what you want, or become a Police Force Operative and bring Criminals to their knees. It's your choice.

Oh, and did I mention that the City is able to repair itself, allowing you to cause as much destruction as possible, Everyday? Well, I just did so have a crack at it bub!

It also seems that a few years ago that a man with a very strange power surfaced. His whereabouts are unknown but legend has it that his power allows every living organism to live forever. Similar to the original concept of our citizens living forever right? But it isn't. As long as this guy is alive, no matter the injury, your body will recover within a weeks time. And thanks to this, he himself is unable to die. Although, several deaths have occurred. It is unknown how they were killed, besides the fact that they were pummeled. But maybe if your beaten to badly you can die, even some injuries are impossible to come back from.

Anyways, when sending your Join Request, please provide the following.

1. How long have you been Role-playing?
2. What is the Number One Rule of Role-playing?
3. Who has the Final Say in the Guild?
4. Role-play Sample of you Character using their power. Must be at least two paragraphs long.
5. PM Amy Kiyomi and myself your Sample also.