sterek
(?)Community Member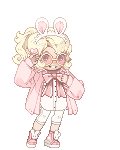 Posted: Wed, 07 May 2014 07:24:44 +0000

What happened to the Marketplace?
Why is everything so expensive all of a sudden?



The short answer: Gaia removed the gold limit for Marketplace transactions and started selling items that grant gold.

The long answer: Gaia started actively selling gold generators in the Cash Shop in 2013. These items, once opened, grant the user a random amount of gold that can reach several billions, even possibly over a trillion. Since the average wealth for users was drastically increased, sellers raised their prices in the Marketplace. Gaia removed the Marketplace price limit that used to be 1 billion gold, so sellers can now sell rare items for billions (or even trillions!) of gold. All of this happened over a very short period of time; this economic phenomenon is called hyperinflation. It means the value of gold quickly decreased from August 2013 to August 2014, and might continue to do so in the future unless a combination counter-measures are taken.



Wikipedia

In economics, inflation is a sustained increase in the general price level of goods and services in an economy over a period of time. When the general price level rises, each unit of currency buys fewer goods and services. Consequently, inflation reflects a reduction in the purchasing power per unit of money – a loss of real value in the medium of exchange and unit of account within the economy. [...]

Hyperinflation occurs when a country experiences very high and usually accelerating rates of monetary and price inflation, causing the population to minimize their holdings of money. Under such conditions, the general price level within an economy increases rapidly as the official currency quickly loses real value.




UPDATE!

On

August 6, 2014

, gold generators were temporarily removed from the Cash Shop for a then-undetermined period of time. (source: admin Zero Omega's answer) On

August 11, 2014

, it was announced that "modified" gold generators would return to the Cash Shop. (source: official staff announcement) The gold generators turned out to be

choice generators

, generally in the form of chance items giving the user the choice between winning a random amount of gold or an assortment of GoFusion charms.


Gold Generators

Gold generators (GG) are Chance Items (CI) sold in the Cash Shop, either individually or as bundles. Similar to the monthly Random Item Generators (RIG), the original gold generators granted users a random amount of gold. Certain CI also randomly gave out gold in addition to items, or gave the user a choice between gold or items. The latter is the current incarnation of gold generators we can occasionally find in the Cash Shop.

Gold generators as a frequent addition to the Cash Shop were introduced in August 2013; the first one was Flynn's Booty.

(The very first gold generator, GGR Wheel, was released in 2008--but its effect was much more limited.)

The gold payouts steadily increased proportionally to the inflation, quickly reaching over a trillion as their maximum reward. The average payout is however much lower, reportedly around 200 million.


Why are gold generators bad for the economy? Why shouldn't I buy one?


Buying a pure gold generator or picking the "gold" or "surprise" option in a chance item is not only bad for the economy on a large scale: it's bad for you personally. Gold generators essentially create gold out of another currency (GC). That gold is dropped into the system, and once you spend it on items in the Marketplace, it circulates between users, technically making everyone who has the luxury to buy and sell items a bit richer. While this might sound like good news, it's really not; the more gold people have, the more sellers can afford to raise their prices, since they know they'll find buyers ready to pay dozens of billions for a single item. The gold you win through gold generators only contributes to devaluing gold as a currency. Unless you have hundreds of dollars to spend on gold generators and very good vending skills, using gold generators will only contribute to raising Marketplace prices beyond what you can afford.



But I want this expensive item from the Marketplace and I need to buy a gold generator.


Correction: you "need" quick gold, and gold generators are far from your only option. In fact, it's not even the most reliable one! Gold generators are a gamble every time. If you're willing to spend cash on something, pick another item from the Cash Shop instead. Certain items (specifically limited items, item bundles and monthly RIGs) have a stable or gradually increasing gold value, and they sell incredibly quickly. It's a far better investment, and you're not using your cash to damage the economy.



Someone said using gold generators was a bannable offense. What's up with that?


The term "gold generator" can also sometimes refer to various downloadable programs that can be used to generate gold onto an account via different means, all of which require little to no user action. This is considered cheating and, yes, can get your account frozen. These gold generators have nothing to do with the ones sold on the website, however.



The Gold Cap

The term "gold cap" refers to a maximum amount of gold, generally the one that can be held on a single account. The initial gold cap for users was 2,147,483,647 gold (2.1 billion). As of late March 2014, the maximum amount of gold has been changed to 9,223,372,036,854,775,807 gold (9.2 quintillion).

It's highly unlikely that this amount of gold will ever be reached on a single account, but just to be practical, Gaia released Mythril coins in Barton Boutique to hold an unlimited amount of gold in users' inventory. The coins now serve as an alternate currency to be used in trades.




Why is the new gold cap so high?


The initial gold cap wasn't chosen by anyone--in fact, having a gold cap at all was a technical requirement, not a staff decision. All the possible numerical values programmed on the site are data, and numerical data is usually stored in an integer (a data type for positive and negative numerical values). When the gold system was implemented on the site, it was programmed as a 32-bit integer. By default, a 32-bit integer can only contain values ranging from -2,147,483,648 to 2,147,483,647--so the gold cap was 2,147,483,647 gold, because it was the highest possible numerical value. In March 2014, Gaia programmers increased the gold cap at the demand of numerous users. To do so, they "upgraded" the gold system to a different data type that could hold larger numerical values: a 64-bit integer. The 64-bit integer can hold values ranging from -9,223,372,036,854,775,808 to 9,223,372,036,854,775,807. The latter is, by default, our new gold cap.


On April 7 2014, the gold cap for individual Marketplace sales was also increased, along with the trade gold cap. (You can see the staff announcement here.) This means that items priced over 1 billion gold can now be purchased and bid on in the Marketplace, and trades can contain more than 1 billion gold as well. The exact gold cap wasn't announced, but it's more than several trillions. It has yet to be determined because at the moment, because no user has reached a quadrillion gold in pure.


The "Modified" Gold Generators



On August 6, 2014, a year after the first major gold generator was introduced, site admin Zero Omega posted a staff update announcing the staff's decision to pull all gold generators out of the Cash Shop for an undetermined period of time, at least long enough to study how their removal affects both the site economy and the company's profits. This wasn't a permanent decision; they returned to the Cash Shop in the form of so-called "modified" gold generators.


What would have happened if gold generators had been gone for good?


The combination of the absence of gold generators and several site-wide gold sinks (Marketplace tax, kickstarters, gold shops, etc.) would have created a deflation: there would have been less gold for everyone, which would have meant that the currency would have been worth more due to its rarity--so a smaller amount of gold would have allowed users to purchase more items. Buying and selling items would have started to look a lot more like it used to last year, and wishlist items would have started to be more attainable again.

Prices won't ever go back to what they were a year ago, much less a decade ago--and that's perfectly fine! The issue with the inflation wasn't the number of zeroes in the prices, but rather the fact that the prices kept increasing while users who didn't buy tons of GC could hardly keep up with the website's small gold-earning opportunities. Once a noticeable deflation happens, the market will be stable again, as there won't be any more large amounts of gold thrown into the system at once. Gaia has already increased the Daily Chance payouts; more payouts might be adjusted in the future if necessary. The wealth gap between average users and Gaia's richest users will be significantly smaller over time, which is our main goal when we aim for a stable market.



How can I personally help convince Gaia to remove gold generators permanently?


► Spend GC on things that aren't gold generators.

Consider buying GC and completing GC offers. As nice as user satisfaction is, it doesn't pay the bills. Gold generators were once one of the most, of not

the

most, lucrative Cash Shop release for the site. They cost very little to make and were purchased by the ton. If the staff decides to permanently remove them, they need to be able to financially compensate for that decision. This is why it's extremely important for people who can afford to spend money on Gaia to do so. Completing GC offers also help, because they are sponsored--which means that Gaia is getting money from them without you having to spend anything.

► Give Gaia your feedback.

Gaia admins check the

Site Feedback forum

every day. Leaving positive feedback (either by creating a thread or posting in existing ones) praising their decision to remove pure gold generators and urging them to take it a step further by removing all gold generators is a clear way to express your opinion.

► Contribute to fixing the inflation.

Read the next section to find out how to do this. Users have been asking for gold generators to be removed for an entire year

so the economy could be stable again

; since Gaia is listening, it's the userbase's time to act. Showing the staff that we are also willing to collectively make the efforts needed to change things is a step in the right direction, and will let them know we are serious about our demands (and not just complaining for the sake of it.)

Frequently Asked Questions



If you have a question I didn't adequately answer below, please let me know by posting in this thread. I'll answer it to the best of my ability, and I might add the information to this post if necessary.


What can I do to contribute to the deflation and fix the economy?


What you have to know is that, in order to fix the economy for yourself and for everyone else, gold needs to be permanently taken out of the system to make it less common and, by extension, worth more.

► Use the Marketplace.

An increased Marketplace tax (5%) has been implemented to sink gold. Concretely, this means that 5% of the gold you make by selling an item is erased (or, inversely, that 5% of the gold you spend on an item doesn't go to the seller and is erased instead). This has little to no effect on the actual Marketplace prices; 5% is barely noticeable on a single small listing, but affects users selling high-end items or spending tons of gold. Basically, it can either contribute to making the richest users a little less rich, or it will force users to list their items for less so that they lose as much gold in the transaction. (Remember--the tax is a percentage! The higher a price is, the bigger the amount lost to the tax is.)

► Encourage and participate in kickstarters.

Kickstarters are short gold sinks that reward users for donating (and sinking) gold. They are usually advertised by an animated icon in the site header. If you don't have enough gold to participate, you should still encourage those to have to means to donate to do so, and give Gaia positive feedback to make sure these kickstarters keep happening. Kickstarters have personal and global reward tiers--the latter can be enjoyed by the entire community regardless of whether you donated or not, so it's to your advantage to make sure others contribute as much as they can!

► Sink other people's gold in Loyal's Bazaar.

If you have access to Loyal's Bazaar, you can either purchase items and resell them in the Marketplace to users who don't have access, or you can directly offer purchase services to someone. Gold spent in gold shops is permanently removed from the system.

► Bid in Flynn's Plunder. Flynn's Plunder

is a weekly auction held by a Gaia NPC. She auctions several rare items for pure gold, which means they often end up being sold at a fraction of their real value. Unlike buying them from another user, bidding for items in Flynn's Plunder means the highest bidder's gold is erased rather than passed onto another user. At the moment, the auctions sink several trillions every week!



I just came back. How can I earn enough gold to make up for the inflation?


► Spend wisely.

Gaia has introduced deflation CIs and bundles, which re-release items and, by putting more of them out there, help lower their prices. If an item you want is out of your reach or just suspiciously expensive, your best bet is to wait until more of them are released. Sometimes, even the rarest drop in a monthly CI ends up being re-released as a common CI drop only a few months later! A good tip is to look at the Marketplace listings for a current REI; if an item has a similar or lower price, it's usually a safe and reasonable purchase. If you still feel like most items are out of your reach, visit the GCD's

"How can that item be that inexpensive?!"

thread, which is usually updated several times a day with links to cheap but interesting items.

► Start vending.

Once you've mastered the art of making smart well-timed purchases and have observed the Marketplace trends, you can start vending. Vending involves buying items when their price is low and waiting to sell them once it has significantly increased (usually because there are fewer listings). However, you need to remember that buying all the listings for one item only to re-list them at a higher price is

very

frowned upon--and pretty ineffective, since the Marketplace still displays an average price based on

sold

listings.

► Check out the Daily Chance.

Gaia has updated the Daily Chance rewards to give out larger amounts of gold (several thousands at once) and GOFusion charms, the latter which can be sold for a pretty decent amount of gold since certain amounts and combinations of them are

traded for items

.

► Use GC.

This is by far the quickest and simplest method to earn gold: purchase an item in the Cash Shop and sell it through the Marketplace. LQI (limited quantity items) are the most profitable because their worth is guaranteed to steadily increase for at least 3-4 months before they are re-released. Of course, not everyone has the funds to buy GC--which is why Gaia has

free offers

for you to gradually earn GC you can later spend in the Cash Shop. Discounts are also a fairly common thing, and can reach up to 40-50% on special occasions. The Holiday Sale and the Summer Sale are two very popular occasions to buy discounted GC and make maximum profit with LQI.



Why should we try to trigger a deflation when gold generators are still out?


Gold sinks are viewed as "useless" by many users--they're not entirely wrong, but they're not entirely right either. If the goal is to make the effort once and cause a permanent deflation, then no, it's not going to work. Gold sinks would be fantastic and single-handedly fix our economic issues if gold generators weren't there. However, they still have a positive impact because they do take gold out of the system. Depending on their popularity and timing, they either cause a temporary deflation or, at the very least, slow the inflation down a bit. This is not a solution, obviously, but it's a positive impact that should not be overlooked.



Where can I read more about gold generators?



Want to spread the word? Keep a link to this thread in your signature.

[url=http://www.gaiaonline.com/forum/gaia-guides-and-resources/welcome-back-the-gcd-s-marketplace-inflation-recap/t.91957757/][img]http://i.imgur.com/JC0qiV7.png[/img][/url]





Several users have reportedly reconsidered their decision to buy gold generators by reading this post.

By linking to this thread, you are raising awareness and helping users make an informed decision. This thread is only aiming to spread information and remain objective despite any personal bias. If you find incorrect or misleading information, or if you have suggestions to improve the content of this post, please let me know!