Dino
(?)Community Member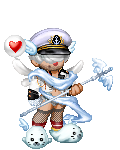 Posted: Sat, 16 Jul 2005 23:49:14 +0000
Mods: If you want to add information, you are more than welcome to append to any of the posts (such as when new software that's free comes out). This'll keep the thread more current and up-to-date. Please just add and don't remove the information. Thank you! biggrin

PLEASE don't bump this thread.
It's linked in multiple locations, such as the tektek toolbar, the newbie guide thread, and all sorts of other places as a useful resource. I really appreciate that people like the guide, but bumping it clutters the thread, and makes it difficult for me to see when people post content to it.
Screencaps are used for various reasons; primarily for proper proof in reporting in Gaia. With a screen capture, you can take a "picture" of whatever it is that's on your screen, upload it to a web server, and then PM it to a moderator when you're reporting abuse or harassment over PM. If someone is harassing or abusing you via your PM, you would take a screencap of that PM, save it, upload it to the internet, and then fill out a harassment report with a link to that image.
So far, there are guides all over the place on how to do this on a Windows machine. I'm on Mac OSX Tiger. I didn't even know it was possible, until I sat down and did some logical thinking. For one thing, Mac has always been all about the graphics thing. For another, it was supposed to be easy to use. So I did some poking around. Imagine my surprise when I found out how easy it is!
Because Gaia is trying to kill our eyes with the very light coloured links, I've put the name of the post in green next to the links.
(Mac OSX) Screencaps for Mac OSX

(Mac OS9) Screencaps for OS9

(Windows) Screencaps for Windows

(New Windows) Screencaps for Windows Vista

(Linux, BSD, Solaris) Screencaps for Linux, FreeBSD, Solaris, etc.

(Contributors) Contributors

(Report Abuse) Reporting Abuse

(Host Images) Hosting your Images
VERY useful for QnAers who want to quickly explain how to upload images to the internet. Thorough and detailed. Complete with screenshots.
08 - 03 - 05:
Realised that I'm now listed on the Gaia Directory.
http://www.tektek.org/gaia/
Anyone who does a search for "Screen Shot" or "Screen Capture" will now see this thread. You all can send in links to the Gaia Directory if you want. If it's accepted, you can even earn a little gold for it.
10 - 10 - 05
Got a complete keyboard shortcut guide for Mac.
09 - 01 - 06
I'm really slow, and it took me this long to realise that I'm also listed in the Newbie's Guide to Gaia, in the Welcome to Gaia forum. Pretty nifty.
http://www.gaiaonline.com/forum/viewtopic.php?page=1&t=10529735#542077482
I'm also listed in the Tektek toolbar plugin for Mozilla Firefox. :O Apparently, this thread has been quite useful for people.
15 - 11 - 2006
First poll, that started when the thread opened, and closed at 10:46 AM has results:
What OS do you take screencaps on?
Unix 2% [ 66 ]
Mac OSX or OS9 7% [ 185 ]
Windows NT 4.0, 3.1, XP, 2K, ME 64% [ 1594 ]
Linux 2% [ 69 ]
BSD, BeOS, OS/2, Solaris 0% [ 13 ]
ninja
I already have Longhorn, or another unreleased OS, and that's what I use! 21% [ 532 ]
Total Votes : 2459