Ladybird Sauce
(?)Community Member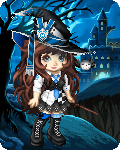 Posted: Fri, 18 Jun 2010 14:44:33 +0000
A Guide
Welcome to I

❤

Achievements, a guide to all things achievementy. When I first saw the Achievements System in Gaia Labs, I was so excited, and I absolutely love collecting them. With the release of Achievements as a site-wide feature, I decided to make a guide to collect all the information about achievements together.

See a mistake or have extra information? Please post in the thread or send me a PM - I'll be incredibly grateful and you'll be credited!
The achievements are listed in alphabetical order. Need to find an achievement quickly? Hit Ctrl-F.
About Achievements
The achievements system was released in 2010, with two big releases of general achievements. A third release followed in 2012. Now, achievements are usually released around events. It's a bit like the achievements system on World of Warcraft or Xbox 360 - you get points for completing certain goals, as well as a pretty little badge you can display below your avatar. These goals may involve posting in a certain place or a certain number of times, changing your avatar, interacting with other users in a certain way - just about anything. Achievements adds a trophy with a points counter to your Gold and Cash bar, as well as a link on users' drop-down menus to view their achievements. Clicking an achievement will give you more information about it.

In order to earn an achievement, it must first be available to you. Most achievements need to be 'unlocked' by completing preceding achievements. Your achievements page lists the achievements you have already obtained, as well as achievements available for you to earn. Once you have completed the requirements for an available achievement, you'll see a short animation where a gold ball will fly towards your points counter. Your number of points will increase, and the achievement will move from the 'available' list to the 'completed' list. You may display up to three of your completed achievements below your avatar, by dragging them into the boxes on the achievements page.

To get started, go to your achievements page to see which achievements you have available. Have fun collecting!
As of 11th July 2012, most achievements award you with between one and eight titles. Titles are either 'prefixes' or 'suffixes' (adjectives or nouns) and you may display a combination of two titles below your avatar by selecting them from the drop-down lists on your achievements page. Within the guide, the small words in brackets denote the titles which you unlock with each achievement.
Marketplace Achievements
Completing some of the marketplace-based achievements will unlock an extra 10 slots to sell items in your store. If that's your main reason for coming to this guide, this shorthand version will help. If you need any extra information about one of the achievements, either head to its main entry or feel free to post your questions.

You will need to complete the achievements in the following order:

Member

➔

Statustician

➔

Consumer

➔

Market Browser

➔

Junior Trader, Trader

➔

Wall Street

➔

Profitable, Entrepreneur

➔

Money Never Sleeps

➔

Tycoon



In short, this will require you to:

Register your account.

➔

Update your status.

➔

Buy an item from a Gold Shop.

➔

Search for an item on the MP.

➔

List an item on the MP and have it sell.

➔

Sell more than 10,000 gold worth of items on the MP.

➔

Sell an item for 2% more than the ABP.

➔

Sell more than 1,000,000 gold worth of items on the MP.



-----

❤

-----

Contents & About
New Achievements
FAQs & Hall of Fame (

New!

)
Achievements - A-F
Achievements - G-P
Achievements - R-Z
Alchemy, Contest, Battle & Cash Achievements
Event Achievements 1
Event Achievements 2
Inactive Achievements
Items
Achievement Index & Trivia
Credits & Links