sgkat
(?)Community Member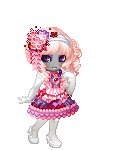 Posted: Thu, 05 Jan 2012 05:00:30 +0000
MOVE UNDERWAY
Due to the massive number of images I need to take, I have relocated. The
guide
is nowhere near complete, but I'm working on it.
--------------------Hoarfrost Pass: Centurion
The Hoarfrost Pass: Centurion allows a new way to cut hairs, one that is different from Agape. I will get the new stylings up when I can.
--------------------Original Opener:
Hey, guys!
The Evolving Item
Sainte Ciel: Agape
gave us an awesome way to style our hairs and wigs by using the pose
Disciple of Sainte Ciel
to remove parts of the hair or wig.
This guide was inspired by
this one here
. Unfortunately, it was not getting updated, nor was it complete, so I decided to expand on it. I took all of my own images and uploaded them to
TinyPic
. This means that if you can't see any of the images, you'll need to go to your Preferences page, and select "show_all_images".
Navigation is below, but first:
arrow
All images are complete, unless marked otherwise!
arrow
In items with multiple hairs/wigs, the front poses are listed first, the back ones second.
An example of a complete image is

Black Sheep

The back doesn't change, so I didn't include it. You might also ask, in this instance, "What changes??!" (The answer: the bottom of the wig gets cut off). Some cuts are really obvious, some aren't. Therefore, I included, for all items listed, its link to the
Marketplace
, and its thumbnail.
An example of a complete image with multiple poses is

Princess Kaguya

Bamboo Princess || Moon Princess

Bamboo Princess || Moon Princess
In items with multiple hairstyles, I used the thumbnail that comes up in the Marketplace. I chose to list the front poses first, because the vast majority of people choose to make front-facing avatars.
A big thank-you to
Xelvorktork
for the banner!

[url=http://www.gaiaonline.com/forum/t.77030037/?_gaia_t_=3934][IMG]http://i47.tinypic.com/15noal1.png[/IMG][/url]
Feel free to use it if you'd like ^_^
and
if you find this guide helpful, you can also give it kudos at the Minishops & Resources Center. To do so, please copy this code:
[color=green][b]I LIKE THIS SHOP![/b]
RESOURCE TITLE: Disciple of Sainte Ciel: A Comprehensive Haircuts Guide
LINK: gaiaonline.com/forum/t.77030037
MRC NUMBER: 40.6
WHY I LIKE THIS RESOURCE: [Explain your experience. No length limit.] [/color]
and submit it to:
Navigation:
Post 1: Intro
Post 2: Monthly Collectibles
Post 3: Evolving Items
Post 4: Rapid Evolving Items
Post 5: EI-Related Items
Post 6: Item Sets / Recolors
Post 7: RIG Items ABC
Post 8: RIG Items DEF
Post 9: RIG Items GHI
Post 10: RIG Items JLKM
Post 11: RIG Items NOP
Post 12: RIG Items QRS
Post 13: RIG Items TUV
Post 14: RIG Items WXYZ
Post 15: Cash Shop Items A – M

Second Page:
Post 1: Cash Shop Items N – Z
Post 2: Sponsor Items
Post 3: SDPlus Dolls #1 – #150
Post 4: SDPlus Dolls #150 – #300
Post 5: SDPlus Dolls #300 – #450
Post 6: SDPlus Dolls #450 - #???
Post 7: Gold Shop Items
Post 8: Salon Hairs ABC
Post 9: Salon Hairs DEF
Post 10: Salon Hairs GHI
Post 11: Salon Hairs JKLM
Post 12: Salon Hairs NOP
Post 13: Salon Hairs QRS
Post 14: Salon Hairs TUV
Post 15: Salon Hairs WXYZ

Third Page:
Post 1: Alchemy Items
Post 2: Miscellaneous Items
Post 3: Fun Things
Post 4: A Mini-Guide to Getting Thumbnails
Post 5: Reserved
[br][/br]