Jace Quin
(?)Community Member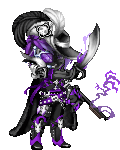 Posted: Thu, 12 Feb 2009 17:29:31 +0000
Questing
What Not to Do

An explanation of the mistakes frequently made by questers when they are trying to
achieve their gaian dreams and how to avoid those mistakes. In the next post you will find the
things you should be doing when trying to quest.

I know that many of you out there have used Tek-tek to create your very own Dream Avatar.
They are referred to as such because for a lot of Gaians the "Dream Avatar" is just a dream, and
something that will never come true. While my Vending and Exchanging guides will teach you
how to earn gold I wanted to use this portion to explain how best to quest and warn you against
the biggest mistakes that most people make.


First and most horrible mistake: Gaia is not Tek-Tek. There is no way to re-layer your items and
sometimes even in the normal layering Tek-Tek doesn't work the same as Gaia. Confirm that
your dream is actually physically possible before you begin questing.

Maybe you want a Devil Tail or an Angelic Sash or even an Angelic Halo so much it hurts. But
the truth about these items is that the average (and even most of the above average) users are
simply never going to get them. So you may want to set this yearning aside. Try to settle for
the next best knock-off such as the tail pose of Dark Halo, Heavenly Drapes or Mythrill Halo.

Now that the really impossible dreams are out of the way we can move back to the other things
that most users view as impossible. Because truthfully, using the methods Gaia readily
provides such as playing games or posting and never buying Gaia Cash you really could not
ever earn enough gold to achieve them. But through Vending and Exchanging you really can do it.

One mistake a lot of Questers I see make is that they quest for the wrong item first.
If one of the items on your list is one of the older MCs like a Kitsune Mask, you're going to want
to get that first because the only thing the price of that item is going to do is go up. (Obviously
there is a yearly cycle of up and downturns in the marketplace, but overall, older MCs aren't
likely to just deflate one day and no longer be worth half as much as they were.)

Another mistake is wanting only first-generation EIs and buying them when they're
still evolving. Evolving EIs are far more expensive than when they have finished evolving.
And while lower-number generations get their poses first, you may as well buy one of the higher-
number generations because it will have all the same poses after a fashion anyway.

Buying brand-new items is also silly. Yes, I know they're brand new and oh-so-shiny but
in a few days they're going to be worth half as much and you might be kicking yourself for
buying that item when it was so inflated. So don't do it.

Before buying Casino items do your research and see if it might (or might not) be cheaper to
save up tickets for that item instead.

Try not to get distracted from your quest. Maybe you're half-way to your goal and some
new shop items come out and you think: "It's going to take me forever to get there anyway, I'll
just buy this shop item I already have the gold for." Don't do it. If you really want to finish your
quest you will get there eventually.

Do your research before buying tattoos or body dyes. Sometimes dyes or tattoos would cost
you much less if you bought enough inks to make one yourself and sometimes purchasing
them from the MP can be cheaper.