Jace Quin
(?)Community Member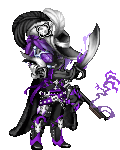 Posted: Thu, 12 Feb 2009 17:07:42 +0000
Exchanger/Vender Dictionary
Explanation of various common vending and exchanging terms and abbreviations.



AB:


Auto-buy. An auto-buy price is a frequently but not always absurdly inflated asking
price for an item (usually rare) that, if offered, will automatically win whatever is being auctioned or offered.



Average/ABP:


The average price an item is going for in the market place. The average
price is calculated only once a day using the sales from the previous day.



AI'd:


Artificially Inflated. Also known as Market Manipulation. This is when an individual or
individuals deliberately and grossly inflate the market price for an item in order to profit from the
inflation or just for the hell of it. You should be aware that this happens so you don't buy
something that has gone up 428% in the last day. Remember also: Market Manipulation does
not work. Nature abhors a vacuum.



B:


Buying.



Capital:


How much gold you have to spend or invest.



CI:


Chance Items. Also known as RIGs. Gaia's preferred name for the random item
generators they put out.



CS:


Cash Shop items (sometimes amusingly referred to as CSIs). These are the
non-evolving items that must originally be bought with Gaia cash.



DC:


Daily chance. This "freebie" can be collected at each of the six main pages (Home,
My Gaia, Shop, Forums, World, Games.) There is no risk involved in this chance, just the
chance of getting something small or something a little larger.



DIs:


Donation Items, also known as a Monthly Collectibles, are items released by Gaia
for $2.50 American and sold as limited edition one-month-only items.



EIs:


Evolving items. Limited edition items that originally sell for real money in Gaia's Cash
Shop. They come in different generations (lower-number generations get poses before higher-
number generations if the item is still evolving) so be careful with these.



G:


Gold.



HTS:


Hard to sell.



K:


1k = 1,000 gold. Basically k stands for a comma and three zeros. 34k (34,000). 1000k = 1 Million.
It's easier to type than a comma and three zeros, that's why people use it. Once you stop
being confused by it, you're going to love it.



Letters:


Thank You Letters are the items from which Monthly Collectibles (MCs/DIs/Donation Items)
come. These are released by Gaia for $2.50 American and sold as limited edition one-month-only items.



LMP/LBP:


Lowest cost listing in the marketplace for any particular item.



MCs:


Monthly Collectibles, also known as Donation Items, are items released by Gaia for
$2.50 American and sold as limited edition one-month-only items.



Mixed:


Mixed as in "mixed offers" or offers for expensive items that contain both items as well as gold.



MP:


Marketplace. Gaia's e-bay-esque system for buying and selling. Sometimes people
use MP to describe the price of an item, by which they mean how much it usually goes for in the marketplace.



Premium:


Gaia's pretty word for things that must be purchased originally with real life money.



Pure:


Gaia Gold.



REI:


Rapid Evolving Item. Evolves more frequently than once per week.



RIG:


Random Item Generators also known as "magic boxes", rando-boxes, or Gaia's
preferred name Chance Item. Most RIGs are sold in the Cash Shop for around three weeks only.



S:


Selling.



T/O:


Taking offers.



Vend:


The Vend is Gaia's marketplace. It can also be used as a verb describing a way of
earning gold. This method involves combing the "vend" for good deals, buying them, and then re-selling them.



W:


Wanted.