Brg Leonheart
(?)Community Member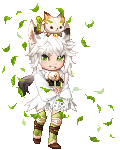 Posted: Mon, 21 Jan 2013 16:54:28 +0000
Hello there, i am Brg Leonheart, i have previously done a pattern guide for Bass'ken and had some good feedback from it so i have decided to do it again, but this time at the most frustrating lake for any fisher- Durem.
First of all i'd like to say that Durem, is not the easiest lake, so it will take time to adjust from your easy Bass'ken and intermediate Gambino, i do not suggest first timers to even attempt this lake, as it will be incredibly frustrating and you'll probably start bashing your mouse and keyboard against a wall after the first few tries. It is the fastest lake where even junk moves as fast as a striper, but after practicing for a while, you'll start to get the hang of it.
My own personal opinion to get better acquainted with this lake, always start with a + rod, if you don't use a + rod, it'll be a hell of a lot harder for you to get fish let alone junk. Most experienced fishers would suggest a Strength Rod + so that you're limited more to getting small fish, junk and perhaps some medium fish, but unless you are a beginner I suggest that you start off with basic rod +, this will allow you to catch all of the fishes, including large, and help you get used to them all more frequently and helps with variation and adjustment, whereas the strength rod+ would limit you and it would probably take you a lot longer to adjust to the entirety of the lake.
When you are more experienced i would recommend you using distance rod +, this allows a greater chance of larges popping up due to the increased cast distance, and gives you a much wider line at the top then your basic +, lastly when you increase in confidence it would help further to move onto Performance rod +, which has a narrower middle section, but the top and end of the rod is noticeably wider, this will help you to learn to control more and once you have mastered it with this rod, you will probably notice that learning to use other rods, such as non + will be far easier.
Now let's move onto what we're actually looking for shall we?
Durem has 2 sets of 3 of each group just like the other groups, small, medium and large as well as the 4 different types of junk, as well as 3 rares. Lets start off with the small patterns shall we? ( PLEASE NOTE ALL FISHES/JUNK CAUGHT UNDER 25FT WILL BE FASTER THEN NORMAL!)
These fast little fishies
Pebbos- Generally quite quick, turns relatively quickly, from top to bottom it will move at relatively the same pace until caught, turns perhaps half a second after you have moved rod to either side.
Brown Pebbo Feeder- Average pace pebbo hangs a bit more then the other pebbos before turning and moves a bit slower then black pebbo as it turns, seems to slow down slightly near the end at maybe 10-20ft.
White Pebbo Feeder- Slowest pebbo, medium pull when turning, relatively same pace as it passes down to your bucket. (observation seems to move faster when moving to left side then right, may just be amount of pull though).
Black Pebbo Feeder- Perhaps the fastest pebbo, moves quite quickly when turning, slows down near the end just like brown pebbo, a quick 1-2 from turn to turn.
Crabs (one does not simply filter them, seriously...)- Perhaps the easiest to catch and easily mistaken for trash to the unseasoned fisher and even some experienced. Moves slowly and takes a relatively long time before turning.
Moss Mutant Crab- Moves slowly, and when turning it is also slow although occasionally it will pull similar to biter (from right to left), slowest tug when turning, but has relatively the same turning time as the others. Seems to have a quicker pace when turning near end.
Rusted Mutant Crab- Similar pull to that of moss crab, but a little stronger, perhaps the strongest pull of all the crabs, turning is inbetween that of slate and moss crab. Holds for roughly a slow 1-2-3-4 count.
Slate Mutant Crab- Like all crabs moves very slowly, moves the slowest when turning out of all the crabs. Seems to pull harder from left to right. Has the same 1-2-3-4 count as rusted mutant crab.
Your average sized fishies
Biters- Moves fairly fast, slower then racerfish, but moves in a similar pattern to them, tends to hang for a little while before turning, tugs with medium pull.
Black Rocque Biter- Hangs for a moment as you start to move your mouse along to opposite side before turning, seems to occasionally move quicker near the end.
Bluestone Biter- Tends to hang a bit for a little while as you pull to other side for a few seconds before turning (longer then black rocque), has medium pull.
Pyrite Biter- Turns fairly quickly, quickest turn of all the biters, from turning to next turn it is a quick 1-2-3 count. Pull is of medium pace, just like rest of the biters.
Racerfish- Perhaps the quickest fish, and to me the easiest to spot, moves very fast, turns fast, literally milliseconds after you've turned it, it will turn again, back and forth, in a zigzag motion.
By a Mile Racerfish- Quickest turns of all the racerfish, perhaps even the fastest of them, pace stays relatively the same throughout, although may see a slight dip in speed near the end.
Ten-Second Racerfish- Hangs for a bit longer then by an inch racers, but still does a quick snap back to other side once turning, although turn is slowest compared to other two.
By-an-Inch Racerfish- Fairly slow for racerfish standards, turns slightly slower then its brethren, but still a quick enough turn to distinguish and as its name suggests, as you turn your rod, the fish will probably be about an inch from the end of the lines on the closest side, may slow down near end similar to pebbo.
Those Monstrous dammed larges!
Boldurs- Fast some keep on pulling even with opposite lock, but mostly hangs like biters, but for a longer period of time, strong pull is exerted between turns. Overall slower then hellfish.
Stone Boldurs- Weakest and easiest to catch of all the boldurs, moves similar to a tire, and sometimes you can catch one with relative ease, pulls hard like a boldur and has a relatively long delay before turning, may occasionally slip to edges of lines with full lock.
Sand Boldurs- The hardest boldur to pull in, moves fast, takes a long time to turn in accordance with boldur regulations, has a strong pull,, pulls towards boundaries majority of time.Just like the others it has a hard pull, but is stronger then the other boldurs, so keep your eye on this one!
Slate Boldurs- Your average boldur, nor the fastest, nor the slowest, the middle boldur, none the boldur
wink
, moves similar to that of a ectomane hellfish in that it likes to try and pull you out of the boundaries,but hangs for longer before turning.
Hellfish- All hellfish will pull hard and force you to the edges, so you have to keep a close eye on them, they turn slowly, but when they do be prepared! Even with full lock to left or right side of screen these guys will still keep on pulling to the opposite side, so leave plenty of room and react quickly!
Firemane Hellfish- The fastest hellfish, and the damn sure hardest to catch, moves really quickly, you're probably gonna lose most of these if you lose any larges. (recently saw one move similar to ectomane, rare occurrence) Likely to drag you right next to the edges, full lock is needed when attempting to catch, hard pull when turning.
Ethermane Hellfish- Turns quickly, so you have to snap that opposite lock on fairly quickly, otherwise you will lose it, holds position before turning for a while, slightly harder pull then slate boldur.
Ectomane Hellfish- Moves similar to sand, but doesn't hold on as much, quick change is still needed, but not as much as ethermane. Slowest hellfish and regarded as the easiest to catch, faster then sand, but slower then slate.
These rares are pretty, i want one >.<
Diamondback Lionfish- Need more data D:
Emeraldback Lionfish- Unconfirmed
sad
Rubyback Lionfish- Nothing yet :/
Trash that are high
Junk- Hangs for a 1-2-3 count before turning for the majority of these, most have a medium pull when turning and will be as fast as a biter, although mostly around the speed of a black pebbo.
Old can- Moves quickly when turning, similar to the speed of a racerfish, holds slightly longer then a pebbo.
Old boot- Stronger pull then that of a can, similar to the pull of a biter, but maybe a bit stronger, moves fast like a black pebbo.
Big Old Tire- Pull is similar to that of a stone boldur, but may be a little weaker, noticeable slow drifting to edge if full lock is not applied.
Driftwood- Likes to hang near edges when pulled, turning is slightly faster and does not always reach the 3 when counting, pull is similar to that of a racerfish and whisks across to other side.
Thank you for taking the time to read this, i hope it helps and allows you to all become familiar with the patterns a bit more, and also that it helps you become a much better fisher then before. Please help support this by sharing some <3 and comment on how you found it useful, as well as recommending to your friends
smile
. Have a good day everyone, and go hunt those rares! (N.B if you feel there is anything that doesn't quite fit, incorrect or needs to be added, such as those rares, tell me! Thankyou!
smile
(EDITED 27th January 2013 13:14 GMT)