Bria_Teragram
(?)Community Member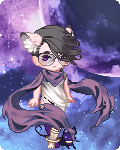 Posted: Mon, 28 Feb 2011 21:40:34 +0000
Angelic Rod
Catch 75,000 fish and/or junk!
No time limit, any number of lakes. You don't need to keep the fish or junk. Rods are granted once a week on
Sunday
.
Angelic Rod Plus
Catch 150,000 fish and/or junk and you must have a regular Angelic Rod in your inventory!
No time limit, any number of lakes. You don't need to keep the fish or junk. Rods are granted once a week on
Sunday
.
If you don't have a rod at the time of the weekly granting Logan will check your inventory every week until you have a rod in your account on the grant day and then he'll replace your regular Angelic with a Plus.
Special Note:
When the script to grant the rods is run, it only checks for those who have fished during the current month. If you reach the required amount and stopped fishing at the end of the month fish at least one bucket during the next month to get your rod to grant on the following Sunday.
-----------------------------------
Old info relating to Angelic Rod
So what do we know for sure?
You need to fish to earn the rod. And you will need to fish to earn the upgrade.
It is not based on the number of trophies you have or haven't won. The quality of your bait is not a factor either, as people who almost always junk have gotten the rod. There is nothing you can do or post to get the rod.
You simply have to FISH.
And fish a fair amount at that.
And, the rod will continue to be handed out on a weekly basis.
And a dev update:
Panagrammic
Angelic Rods Granted
All angelic rods have now been granted to everyone that should have received them.
Lots of information and caveats below:
- only users that had logged in since 2010 were on the grant list
- rods for newly qualifying fishers will be granted on a weekly basis
- if you're coming back to the site after over a year, you'll need to fish again to show up and be checked for the weekly angelic rod grant.
There were some questions about the exact qualifications. For reasons of gameplay we would prefer not to divulge exact numbers, but we will say this:
- the rod does not require particular fish to be caught, nor does it depend on winning a trophy, nor does it depend on random events. It's fair from the standpoint that if you land enough fish, you'll get it.
- that said,
the Gaia Fishing forum
is converging pretty quickly on a fairly accurate guess, so if you're really interested there are some pretty canny guesses as to the requirements.
What do we speculate?
That when you catch somewhere around
75k fish and junk
(which is equivalent to about 4167 full buckets) you'll earn the rod. Though, we can't get an official response on this, thats pretty much where it stands...
Do note that if your trading pass is disabled or you don't have one... chances are pretty good you won't get your angelic rod till you have a working pass. D;
What do we need from you?
Nothing as of right now! It seems we've nailed down the 75k fish/junk requirement for the angelic rod. Once the plus rod gets enabled, we will be collecting data again!
You can feel free to share your stats if you want to, but at this point it is unnecessary until the upgraded version comes out.