techpriest35
(?)Community Member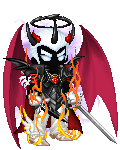 Posted: Sun, 23 Nov 2014 17:28:37 +0000
sailorstar165
techpriest35
sailorstar165
techpriest35
sailorstar165

They closed them a few years ago... I'm not sure when. I went on hiatus for a while and when I came back, they were gone.


lols i totally called zomg's perma shut down its the same thing that has happened to all of the gaia games they release they give a bs reason why they need to "temporaily " shut it down then no one hears any thing for months and then the next thing that happens is we hear they are "trying to update the game" then we hear nothing for more months and then bam an announcement saying "sorry we closed this game for ever (insert stupid reason why they shut it down and make up bs lies) (insert 1 of the following effects 1. game is replaced with something that costs gaia cash 2. game is replaced with a game that costs large amounts of gold to play 3 game is never replaced and an expensive item goes to a select number of users who were constant game players 4. game is never replaced and no item is given 5 game never replaced and a crap item worth no more than 2-10k is given to all who click the link within a few days or hours of the link being active)

thats what happened to zomg soul crush monster galaxy there are many others this happened to
I wouldn't call major security holes a "BS reason." Knowing when zOMG was created, it's really possible they aren't lying this time. There's always a chance that they are (I mean, there was a whole post where they lied about zOMG a while back and one of the developers posted right after saying it was a lie and line by line disproving it), but this time, if they're lying it's a believable excuse.
I'm a programmer IRL, so I've seen what happens when a code base falls into disrepair. With Gaia neglecting zOMG for so long, it would be really easy to miss the hole for a long time and when you bring in (probably) new people, they look at the messy mass of code and can't make heads or tails of it if it's not organized, commented, or documented well (and with Gaia, I wouldn't be surprised if it wasn't documented). Even if you bring back the "expert" who made the whole thing under the same conditions... it's a bit like not taking geometry for 5 years and then someone asking you to, without google, prove that two triangles are proportionate: You might be able to figure it out if you stare at it long enough but the likelihood is slim.
So I think I'm going to believe Gaia on this one, if only because the thought of them lying on this is heartbreaking. That, and saying they had a vulnerability like that is just
asking
for hackers to start searching for more vulnerabilities like it, so lying about it makes no sense unless they're stupid.


i understand completely im also a programer and i hate going back to look at old projects i cant make heads or tails of any thing with out looking at it for a couple weeks trying to decipher why i did this or that but they have had so many games they got rid of for "security reasons" or for other companies dropping gaia or other crap about how they plan on bringing it back then saying that it cant exist any more

every gaia game that ever gets shut down "temporaily" always gets perma shut down with in no more than 3-6 months of not being up and running cause they are no longer making any money off it thats how sad and pathetic gaia admins are they only fix something if it makes them money or if its not going to take a bunch of time im sure if they would have taken the rediculas amount of time to fix zomg the users would have been happier than getting a stupid sdplus doll and no idea if the other resources in the game such as rings and powerups are going to be useful at all or if they will just be wasted code
Good point. It's a shame they closed down zOMG. I think the users would've been happier if they had said, "Hey, we can't salvage the old one, but we're going to make a new one and see if we can't transfer your data over. It might not look or feel exactly the same, but..."
I'm waiting for them to throw out puzzles and word bump too...
emo

im surpirsed they havent just made gold gain impossible unless you payed for gold for a direct transfer or payed for items to make gold gain possible
like im seriously waiting for the day when they go all gold gain for every account will no longer be avaible unless you get it from the daily chance or pay a 20 dollar fee after paying a 20 dollar fee all aspects that have the potential to earn gold will work for only one month then you must pay again

its only a matter of time before that happens then they take away every orginal feature of gaia and never replace them with any thing

as far as i can tell i have beta tested every game gaia has put out to the public except for a few in the first couple years as i wasnt a memeber yet but every game gets deleted after no more than a year or so zomg was the only one that went so long cause it was unique and quirky and easy to play or farm and people had fun in the game

if they ever make a zomg game that is playable again it will most definately be avaible for those in club verge or other gaia cash paying people and most of us probally will never hear of the feature