Nemone
(?)Community Member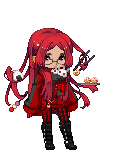 Posted: Fri, 15 Nov 2013 08:09:54 +0000
gaia_angelleft Dear Fellow Gaians gaia_angelright
Join us in Towns 2 on November 16!
We, the lovable members of Revolution: Gaia, wish to promote a sense of community and togetherness. We realize that many Gaians are losing touch with their Gaia friends and in doing so are losing their sense of the community that once existed. That's why we want to host a special event! A gathering for those who miss the Gaia that once was and those who want Gaia to be so much more than it is now! On November 16 starting from
3:00pm until 7:00pm (Pacific Standard Time)
, join us in Towns 2. Let's make Gaia fun again by creating our own, user hosted events that can bring us all together again and let us enjoy ourselves. It doesn't matter if you joined in 03, 08, or even 13, we welcome all.
If you like what you see, we'll gladly welcome you into our Revolution: Gaia family. We are already 1,100+ members strong and growing all the time! Please come out and meet us. All we want is for Gaians to have their voices be heard, because we love Gaia. To us Gaia isn't about flashy items or who has the most stuff, it's about all of us working together to make this a better place for everyone. Come join us in Towns 2 and make new friends for a new future of Gaia!
We will have a couple mini-events scheduled throughout the day for those that drop by including:
Gaia Trivia
- Our crew will randomly present Gaia Trivia questions to those who are gathered. Those who are able to answer correctly at these times will receive a reward. We only ask that once you have answered a question and received a reward, that you give others a chance. Of course if you're the only one that knows the answer then we'll just have to let you win! Everyone be sure to get caught up on the Gaia storyline since that is where we will get questions and answers from.
Grunny Invasion Re-enactment
- As part of the festivities at our gathering we will be holding a re-enactment of the birth of the Grunnies! Back in 2004 we first met the Grunnies as they invaded Gaia, spreading madness and mayhem. You are invited to join our Revolution: Gaia members as we dress as Grunnies and race around Towns 2 terrorizing the citizens once again! We will begin at the steps of the
Gambino Mansion at 5:00pm (PST)
and race around town on the heels of our glorious leader. In order to prevent any citizens from being eaten, all Grunnies will receive a holiday food item or a Grunny themed food item as a participation prize. Since it may be difficult for us to recognize every single Grunny present, be sure to talk to one of our crew when you start feeling the urge to eat townspeople.
If you have any questions during this event, please direct them to one of the following people:
Event Point of Contact
-
Nemone
Trivia Related Questions
-
xx I met my fate xx
Event Assistants
-
Madame Xiva
Pegasaurus Rex
jellykans
frozen_water
*Please note we will not give out prizes after the event has already ended. Trivia prizes will be rewarded immediately after a correct answer has been given and the winner has been determined. The small participation prizes (food items) being given out to all Grunnies will be handed out by crew but it is the responsibility of each Grunny to let the crew know if they have not received their prize. We will be keeping track of which Grunnies we have given prizes to but it is the responsibility of each Grunny to claim their prize from a crew member before the end of the event.
URGENT NOTICE
There are various instances of Towns 2! If you're having a hard time finding us, there are several methods you can use. First you can exit and enter towns 2 until you find us gathered in front of Gambino Mansion. That is the place in Gambino Plaza where there are golden statues of Gambino on either side of a wide stairway. The easier option is if you have somebody you know is there on your friends list. You can click on the smartphone icon at the bottom of the towns 2 screen and open it up. You will see a section for friends. Click on the friend you know is in Towns 2 and hit "transport" to join them in the correct instance of Towns 2. Feel free to add me to your friends to make finding us easier. I hope this information will help you. Sorry for not noticing this problem sooner!
Here is a screenshot of the gathering place courtesy of rainii_dais.
EVENT SCREENSHOTS:
Grunnies attack couple!
Feeding the grunnies.
Our Grunny hearts are one.