DarknessByDay
(?)Community Member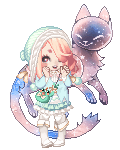 Posted: Sat, 19 Oct 2013 03:35:43 +0000
I'm sure we've all noticed the rampant inflation that's seized the market since Flynn's Booty was released. Even before this, many were concerned about the inflation that was rising with little being done to combat it. Items have doubled and tripled in price, the price of components, loot, and fish has quadrupled and more! Our marketplace is bloated with too much gold, and ultimately the inflation is going to rise past the ability of any new player to tackle. I had even considered leaving Gaia fully after the way many things have been handled lately, and have begun the transition to a very interesting site called SoliaOnline, which reminds me a great deal of Gaia's early days. But I can't bear to fully give up on Gaia, it's been too important to me for too long, so I've decided to still hang around to a degree, in the hopes that it will show some improvement.
Didn't the admins just adress that in the updates?
Don't get me wrong. Gaia has been making moves to address this issue, though their efforts don't seem to be having much affect as of yet, particularly when there is the added gold from Flynn's Booty to be considered. They have established Dernier Cri, which sells high end items between 1,000,000 and 10,000,000 gold. This acts as a gold sink to remove gold from the economy, thus making each bit of gold worth a tiny bit more whenever someone buys from the store. The problem with this is that too few people buy the items from the store instead of the MP or the exchange. They have also established the event gold sink, designed to removed 10,000,000,000 from the market. It is certainly a large step in the right direction, but it's issue is that it came about at the same time as Flynn's Booty, ultimately making the gesture hardly meaningful as even more gold is pumped into the market than is removed.
So how do I propose to change any of this, or "save" the economy?
If we consider the major weakness of the store Dernier Cri, the conclusion is that not enough people are sinking their gold there. It's cheaper to go to the MP or the Exchange to buy the same items. I suggest that we pledge to buy items from Dernier Cri, and remove gold from the market. It doesn't matter if we sell the items, or if we're buying them for keeps or hoards.
Won't that make us lose gold though?
Yes, to a degree. Items are less expensive in the exchange than they are buying them from the shops. Pledging to buy items from Dernier Cri means that either you will pay more to buy an item you're questing, or you will lose gold when you resell it on the MP. I personally consider the loss to be easily replaced, and ultimately worthwhile to remove millions of gold from the marketplace with each purchase. You simply have to ask yourself if you feel strongly enough about the inflation problem to lose a little gold to help balance it.
How do I pledge?
To take the pledge, simply post in the thread with the number of items and time frame for your pledge, and we will add you to the Pledge List! When you go to buy the item, post it to the thread so that we can update your pledge..
What if I don't have enough to take the Dernier Cri Pledge?
If you can't afford the Dernier Cri Pledge, or just want to do both, please take our secondary Shops Pledge. Please, pledge to not buy shops items in the marketplace. Buy them from their shops, even if it costs a little more, and help us remove some extra gold. Remember, small progress is still progress!
If anyone would care to help me make this page more clear and maybe make it more colorful and pretty, that would be greatly appreciated. I know that I'm not the most coherent person in the world, and often cause some confusion as to the meaning of my words.