Platonix
(?)Community Member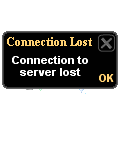 Posted: Wed, 28 Nov 2007 04:44:54 +0000
November 26th
Today Lanzer (by himself again, worrying trend) explains the source of the Green Goo Glitch, talks about employment opportunities at Gaia HQ...and then starts a controversy by mistakenly claiming there'd be a big Store Update the very same day! (Didn't happen, as you may have guessed.)
Lanzer
Leena_Rasui
Lanzer
Hello everyone, how's Thanksgiving? Anyone lined up for Black Friday sale anywhere?
Wooot! I FINALLY remembered!
I worked black friday, there were three fights in the store
gonk
Onto my questions!
1.
Before avatar system 2.0 came out we had purple eyes, then afterwards they were defaulted to brown. Thus began my mask wearing days. Will we ever again have purple eyes or must I wear this mask for the rest of my Gaian life?
2.
In other MMORPGs the creatures all make sounds. However, a lot of times when a creature mobs (meaning there is multiples of the creatures on screen) there specific noises are going off all at once when can be so annoying it can drive one insane. Are you guys keeping the annoying factor of some sounds in mind when choosing them for creatures?
3.
Will we ever get more items that change the base avatar legs? Like centaur feet or a Naga body?
4.
With the rate scamming, hacking and botting accounts are getting banned(which is a good thing) we are losing a lot of the older MCs, thus making them rarer and harder to obtain. Now I'm one of the people who had to work for their Devil Tail and I honestly would
not
be upset if it were to be obtainable through the quest system so long as the quest took a decent amount of time. I actually think it would be rather fair to newer users. So, has there been much discussion about whether or not older monthly collectibles will be released in the quest system?
5.
When will the Spore evolve?
6.
How was your Turkey day?
Purple eyes! I'll double check with the team. I'm worried that we're only focused on making more styles and not the colors, so I'll ask around.
Sounds are optional in the battle system. I'm sure that we won't make things annoying for everyone.
wink
Not many items are going to change the base model because they're not generally popular, though there are more to come, that's for sure.
We hear you, and we'll definitely doing the right thing to ensure that everyone have a fair chance on getting the old MC's without ruining the marketing value for MC owners. Auctioning the banned items is definitely something we'll be doing in the near future.
Lanzer
Sgt.PepperHat
Hi Lanzer! : D
How was your Thanksgiving?
Could you please explain the meaning of this graph:

It's been bothering me for quite some time.
rofl
Heh heh, on "corporate day" we all dress up and pretend to be a serious company, then we drew those charts with arrows going up and down like the ones you see on TV, and making faces in front of them. XD
Realistically, we do look at graphs which show site usage and site growth. For example, take a look at the Alexa traffic graph:
http://alexa.com/data/details/traffic_details/gaiaonline.com
Graphs that moves up makes me smile.
smile
Lanzer
Hani Bun
I had a fine Thanksgiving, thank you for asking. And how are you doing today?

I was wonder: Did you expect there to be a religious out cry after the Golden Compass quest? And will the fact there was effect choices for sponsors in the future?
I'm doing great!
No I didn't expect the issue for Golden Compass because I wasn't aware of the facts. However, the story is a fantasy story where everything is fictional, and these types of quests will carry on as long as Gaians found it fun and interesting, or the sponsor represent something that we like.
Lanzer
Technicolor Porn
My Turkey day is long gone past CANADUH!!!
; o!

no sales T__T!

AND!!!
i gots a questions D<!
Will we ever have comics with ACTUALLY GAIANS IN IT! not just NPCs like i mean like Random peoples avis and like npcs talking to them for random moment. o.o!!! and will Olympics Return?!?!?!!? lol i am done, and how has your Turkey day been? too. lanzer : O!!


edit: WOW I don't use my right grammar, and to many text emotes... didn't notice till now.
We plan to have more stories with better backgrounds featuring all the NPC characters. As far as having Gaians are concerned, when any Gaians are shown in banners or the weekly comic, many get upset over issues of in-equality or favoritism, so we're rather careful about that now, and if we are to do it again, we'll definitely have to have a proper contest or something.
I'd love to have another olymic event. We'll probably make one up.
smile
Lanzer
BloodyNewMoon
My Thanksgiving was good, thanks. Anyway, to my question. I really liked this month's MCs. And I've always wondered about how you guys come up with the ideas. Do you guys debate on it or do you let the MC developers go nuts?
We actually sit in a big room with two dozen people all throwing out ideas. After the brainstorming session, we then vote on our favorite ideas and then decide which of the popular items will be this month's MC.
Lanzer
Purplesnoopy
1. Do you accept outside submissions for Plot ideas, such as scripts or stories?
2. I'm a young adult, and would be interested in working for Gaia Online, Inc. I've seen the link to submit resumes, but would like to know more about the kind of jobs available and what kind of qualifications I'd need.
Currently we don't, because we just don't have a good structure setup yet. It is something we want to do though.
Currently the major job openings are in programming PHP or Flash. We're also hiring artists, but not currently. In most cases, we do ask for work experience. We should have a page that talks about our job opportunities pretty soon.
Lanzer
korikun the cat
Lanzer, do you yourself still take part in the coding of Gaia, and has the site grown to what you wanted it to be?

Besides all that about dreams and hobbies, where do you see yourself in a couple years, will you still be working on improving the site?
There are certain aspects about Gaia that I'm still waiting to happen. So there are still a long way to go until I would consider Gaia as a complete product.
Though today I am no longer coding. Mainly because there are much better programmers than myself, and I found it more helpful to be helping out on many areas out side of programming.
In a couple of years, I hope that I can just focus on community and the aspects of making Gaia a fun and friendly place to hang out.
Lanzer
DJ KAWASAKI
I see a lot of people who do cleavage signs on Gaia, is that even allowed?
It's not the most appropriate thing to do on the site, though it doesn't break the TOS.
sweatdrop
Lanzer
bsbartgurl
My Thanksgiving was okay, I have way too many essays due this week tho.

I like how you added the owl to your avy.

What exactly causes green goo? I have green goo and I hate it. I think my November 2007 collectable is the problem.
Wow, that's a lot of items you have biggrin
Green goo are caused by pixels that failed to become transparent. When equipping items, some items make certain places change color where it's not supposed to (run-away shadow colors). Normally pixels around the avatar are colored with a specific green color, and all those color "disappear" when the avatar is being saved. If any one of those pixels are changed to a slightly different hue of green, then they will fail to disappear and appear as green goo. That makes sense?
Lanzer
Essence De La Vie
Hello there!

1. Which pie do you prefer, pumpkin or sweet potato? ninja

2.Do you enjoy christmas specials? If yes, which one the most?

3. Is there supposed to be a regular shop update coming in December?
Oh wow, last December's Winter Rose!
I like sweet potato, though I like the actual potato much more than the pie.
There will be an update today, quite a big one infact!
Lanzer
Purple Hair Spray
Lanzer, have you ever considered having a female avatar? xd
I actually have a female test account! :O Haven't used her for a long long time since I stopped testing items.
Lanzer
Katyasha_Jack
Hey LANZER,
As for answering your question I stayed home during black Friday, doing cleaning.
Anyway, I got a few question I would like answer if possible.
1. Is someone going to fix the jigsaw game, word bump, and the other games here? The reason is when I try to access them I get a message that the connection to the the game is cut off, I can't see any of the tiles in word bump, and other stuff as well.
2. What is the schedule for Gaia and Kiki tour? The reason is that not to long ago me and my friends put together a con in Arkansas called: ARKANSAS ANIME FESTIVEL and if you and the gang are not too busy and don't have plans around middle of Nov. of next year we would love it if you guys come. If you want any info of the con for next year here is the site:
Arkansas Anime Festivel
Plus you can check out on you tube of some videos people did at the con to give you an idea.
3. Is there going to be any new clothes? For Example Hakama Pants(both male and female), Happi Coat & Japanese Festival Clothing(both male and female),Wedding Kimonos(both male and female), and more oni(demon) suff like ears, tails, wings, and other stuff as well.
4. What are the plans for the Christmas Event this year on Gaia?
We're working on a gold granting system that should be more bot-proof. Until we do that, it's unfortunate that people are really abusing the system to the point where it's hurting the economy.
Next tour will be at NY for Anime Fest, though after that we'll need to wait for some user voting to come back.
We will have a big item release this week, and there will be a lot of items, though not the ones you asked for, sorry.
Christmas event will involve Santa, that's all I can say. XD
Lanzer
Slanzer
1) How many little old ladies did you tackle on Black Friday?

2) Any plans for NPC_Reinhardt t make a debut?

3) Any plans for a Gaian version of Tetris or Breakout? You could call them Gaia Blocks and Gaia Mining. ...And give Reinhardt life!

4) Will the Angelic Rod be released in quests 2.0 or be a Battle "recipe" item?

5) Will there ever be a re-release (small scale) of former MCs and/or event items, be it through a "time machine" rare item in a blue box, cash shop, or whatever?

6) Will there ever be a writing contest of some kind?
We stayed overnight in the cold for 6 hours for Black Friday!
biggrin
The digging game was cancelled so Reinheart might never appear on Gaia. ToT
And we will have a Gaia Tetris like game, either Gaia themed or offered as a game in the "Gaia Arcade".
There will be abilities to obtain old items, either through auction from banned accounts, or maybe something like a quest, or through something like a blue box which reveals random items. Everything is still being considered along with potential consequences.
We want to have a writing arena. Hope to have something available when we finish the arena rewrite.
Have a great week everyone!