Pieface McGee
(?)Community Member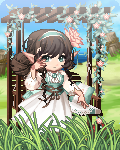 Posted: Fri, 04 Jan 2013 18:51:02 +0000
Hi, GCD!
I've been thinking for a while whenever I browse the Gold shops -- and I know it's probably a little weird -- but I wonder what they would smell like if they were real. Not only that, but what kind of atmosphere would each shop have?
For example,
Durem Depot
is kind of obviously Gaia's own Hot Topic, so I imagine it'd be a little dimly-lit with a sort of industrial decoration feel to it (brick walls, open ceiling where you see the AC pipes). Moira would also probably play hard rock in her shop all day, most likely from her band Nervegas Crisis. If it was a real shop, she'd probably have her band's CDs for sale too. Just a little self promotion! I'm not really sure what it'd smell like because I've never really noticed a particular scent in Hot Topic. I guess it'd just smell like new clothes?
Continued under spoiler tag to save space:

Barton Boutique would smell like a Halloween store. I think it'd kinda smell like rubber masks, cheap wigs and props, but it's nicer than a temporary Halloween store since it's open all year round. And there's cat hair everywhere because Rufus is there minding the shop with Ian.

Gambino Outfitters I think would smell really good. I think Sasha would have her shop right by the beach, so you get a good ocean smell in there. There's also a nice new-clothes-smell in there since her stuff might be slightly higher-end than Ian's. I think the walls of the shop would be painted a kind of sea-foam blueish green, but with an antiqued look to make it look like it's old. The furniture would be the same, only painted white with that look. And she'd decorate the whole store with shells, fish nets, and dried starfish and seahorses and things on the walls and ceilings! An adorable little beachside boutique.

Like I mentioned in the title, I think Global Imports would always smell like incense. I think it'd have the feel of a Pier 1 Imports or a Cost Plus World Market, and Josie would have music playing over the speakers, too. Unlike Moira, though, Josie would probably regularly cycle through traditional east Asian instrumental music, traditional Indian music where they're singing in Hindi, and maybe Gregorian monks chanting/singing.

HR Wesley /reeks/ of leather. Edmund and Louie would have it decorated unbelievably posh, with plush leather chairs, and really, really nice high-end clothing on the best mannequins around. Everything would be very warmly lit, and you'd definitely be able to have really good looks at all their wares. And like, you know that smell when you open up a brand new pair of really nice dress shoes? That smell would be there too. I imagine Edmund and Louie both wear really nice cologne, so if you were to pass either of them you'd get just a little whiff of it.
So that's just some of the first shops. I've rambled on for quite a while, and I don't want to make this topic too long, so I think that's a good place to stop and hopefully get my ideas across.
Basically what I want to discuss is, when you go through the gold shops, do you imagine what their atmospheres/smells/etc. would be like if they were real? If you do, what do you think they'd be like? For close comparisons, would you mind mentioning some real-life shops that might be similar to them? Give me your thoughts, Gaia!