Slick Southpaw
(?)Community Member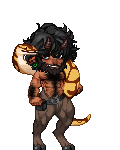 Posted: Fri, 29 Nov 2013 08:20:15 +0000
Steeple
Mazidox

Every gold shop item ever emo

Especially getting a bit more color consistency. My sister collects blue items and I took a gander at her inventory recently and. All the jeans are slightly different shades, like over a dozen. I think it'd be cool if there were more uniformity with some shades so there aren't like. one-shade-difference on old items.
Slick Southpaw
Mazidox

More make up, bangs and noses? Yes emotion_dowant

heck yes emotion_brofist
especially if said nose is smaller than the giant schnozz I'm sporting now and actually matches all the human skin tones.
Ugh yes this always. God my brain is such a tease: right before the sale I dreamt that wintergreen reprise had a dwarf theme and so came with two facial hair poses: one white, one mint.
I woke up and was all "WHY WASN'T THAT REAL.
gonk
"
aww

i blamed watching the Hobbit before bed >w>

sad day