Yorugami
(?)Community Member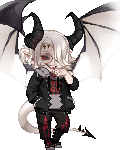 Posted: Mon, 29 Apr 2013 21:14:58 +0000
I am in love with this new theme: Original Character Item Contest
I mean it's extremely wide-ranging and absolutely anything under
the sun could count as an entry. I definitely think they made a wise
decision for the new contest theme.

In other news, people have only been half aware of the limitations
the contest springs on those who enter it. Some of the limits people are
very intimately aware of. i.e. the minor confusion with Petite Aristocrat's
Raincoat Entry which came out with 2 poses (not her fault, she only submitted
a hood up entry but Gaia chose to do 2) with a hood up and down.
Rules of the Contest

Entries must adhere to the following requirements:

✧ Entries must be created in a simple, Gaia-compatible web-based format and drawn on the provided template. Template may not be cropped. No screenshots, copy/pasted images, photos or references are allowed. Hand-drawn entries may be submitted if they are drawn directly on the template and follow all other rules for entry.
✧ Each entry must contain only one item design. Color variations do not count as separate designs and may be submitted on the same template.
✧ Entries must be original, created by the entrant and the entrant must have all rights necessary to submit the entry.
✧ Entries must not be weapons, faces/expressions, wings, skins, halos, horns, makeup, headphones, body mods, hair/wigs, pets/plush/animals, animated items, background, multi-pose items or date/companion items.
✧ Entries must not be identical or compete with items currently existing on Gaia Online.
✧ Entries must not, in the sole discretion of the Sponsor, contain any sexually explicit, profane, disparaging, libelous or other inappropriate content.
✧ Entries must not, in the sole discretion of Sponsor, contain any commercial content that promotes any product or service.


And as I was going around the Crosstitch forum, I realize that a lot of people's
OCs aren't human. Most of them possessing skins, horns and extra appendages.
And people were a bit disappointed with having to chop their OCs and only submit
clothes to the contest.

And then I realized in one sentence, and in an enlightening conversation
with another Crosstitch entrant. Gaia never actually made a thorough discussion
on what exactly constitutes a BODY MOD item! ( but we had a hand entry
in the past that could be seen as a sort-of hand-mod: Eye C U Arms/Jacket Item ?)

And although the contest rules specifically identifies that entrants cannot
submit entries with wings, horns and skins. They actually didn't specify that
you could NOT enter:

1. Anyone ever thought of entering EARS (elven ears) and TAILS (the cat and
monitor lizard tails in Barton Boutique), you could be the artist who thought up
of the next style of Devil Tail!
1. Beards or Hair extensions/clips (hair/wigs are written...) but do facial hair count? Or all type of hair-made things? XD


So what does the GCD think about it?
Or do people not realize there are some holes in the contest rules that
no one has taken advantage of since scouring the Crosstitch entries so far
there haven't been any tails/ear entries and such.

And what exactly constitutes as a Body Mod in the rules? OvO
DISCUSS!

Quote from Milkbun herself!
milkbun
Would a sword that's attached to a shirt be disqualified? Maybe, maybe not, it's hard to answer without seeing the idea in sketch form. If the contest was about shirts the main focus should be a shirt and not a way to go around the rules so you can have a sword.

A lot of these examples you provided most likely wouldn't pass because they're not very customizable for our user base. Users would prefer to pick whatever shirt they like with a separate sword mount just like users would prefer to pick a hat and a wig instead of ones attached together. The only idea I can see working is a hat with horns.

As for the other items I would say no on them as well, as you mentioned yourself, Crosstitch is more for clothing. If we ever allow standalone items we will let you know.


But now after the contest/shop has been running for awhile we now know we have had
contest entries with items like umbrellas and even blankets. 8D
So I guess it's just finding ways to insert items and hopefully Gaia won't be too picky?

So GCD:

gaia_spoons -- Ever thought of entering the contest but the rules just stumped you and you backed out?
gaia_spoons -- Spot any other loopholes in the contest rules that Gaians haven't taken advantage of?
gaia_spoons -- Potential Items that could be submitted in the contest that you'd want to see people enter into the contest? (maybe a new walking cane for your avatar?)
gaia_spoons -- Crosstitch themes you think should be done?
gaia_spoons -- Still love the Crosstitch Idea/Contest/Shop now? Or has it underwhelmed you so far?