Kitty Gnar-Gnar
(?)Community Member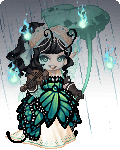 Posted: Wed, 30 Jan 2013 07:30:12 +0000
So I started taking a class on fashion analysis recently, and that is some
fascinating
s**t, I tell you what.
The first piece of information we receive on a person when we meet them for the first time is what they look like, and how they dress- it's a method of communication, and possibly the most unique and powerful non-lingual method we have of communicating with each other. It takes mere seconds for the human brain to look at someone and make a judgement- wholly automatic- about who they are, what they do for a living, and whether or not they are compatible with you. And this impression is terribly difficult to shake- it's called the umbrella effect.
We get a kind of watered-down version of this on Gaia- people can 'see' you for the first time a multitude of times, since most of the other visual (non-lingual) cues that cause the human brain to recognize individuals can be entirely rewritten and re-molded on an avatar with a few clicks of a mouse. But I would saaaay, that how someone looks at the start of a conversation definitely might color your impression of them through that interaction, yes?
So what do your clothes say?
No, I mean, really. Think about it. Beyond the obvious s**t like 'I like cute stuff' or 'I'm furry' or 'I like doctor who'. What you put on that avatar speaks
volumes
about you, whether you realize it or not. What you like. What you wish you were like. What you value, what's important to you. If you're shy, or outgoing, or responsible. The job you wish you had. (me I just wish I got paid to be the wizard I already am)
Is there a difference between what you want to say with the way you dress, and what you're actually saying? Self-expression is a hell of a tricky thing to get the hang of, and not everybody automatically knows how to project the kind of impression they want to.
In my textbook here it says that typically, social people dress highly decoratively regardless of current trends, confident people dress in the very latest fad- ahead of the curve, even, shy people dress as similarly to those around them that they can, and responsible people dress practically and economically. Does your avatar slot into one of those? Does your avatar slot into the category that you think is in-line with your personality? Do you conform to fit in with people around you? (lol, loaded question I know. don't get offended, it's psychology, you're not
exempt
.)
Evidence strongly suggests that early hominids did not in fact start wearing clothing for warmth, but purely for adornment. This s**t is quite possibly older than the wheel.
Much like the language of fans or handkerchiefs, clothing can be used to send a very deliberate message as well! Like dressing up as gay and fabulous as possible in response to some mouthbreather calling you a 'f*****t'. Ever done something like that? I'll show one of my favorite examples of this in another post if you're interested.
And I should stop there, because that's already a lot of questions to pick and choose from. You don't have to answer all of them.
-And if you didn't read any of that, and as a bonus round for those of you in the audience who're awake, tektek up an avatar of your own IRL self and set it beside your avatar, and try to analyse the difference.
I don't know how to end posts, the movie, the game.
...You have until I finish this bottle of Jim Beam before I stop replying. Go!
...Right, my absolute top favorite example of shitting someone by clothing alone:

Destiny of the Daleks, the first Doctor Who episode featuring Lalla Ward as Romana II. And check out what she is wearing there.
That is the exact same iconic ensemble as Tom Baker's Doctor.
But in a lovely tasteful pink and white.
That, my friends, is how you take the piss out of someone, Time Lady style.