Winter Hue
(?)Community Member
Posted: Wed, 28 Aug 2013 00:42:23 +0000
☆
The Deen's Potion Discussion/Fanthread
☆
It has finally happened my sweet GCD brothers and sisters. The Gimpi saga has returned.
It has been several long years since the original Gimpi went through its stages of evolution.
Were introduced to Gimpi, Mona, and Deen, but now, Deen is finally getting his story and item.
Will we learn why Deen was naked? Will his school life be bittersweet. Who can tell? Not me.
And with all that, I know present the discussion/fanthread. May this thread be a hub for all things
Deen. It will be filled with links, evolution schedules, REI facts, in-depth poses, and more! ☆
ooooooooooooooooooooooooooo
Pose Overview (not in-depth)
ooooooooooooooooooooooooooo

/

1st Gen / 2nd Gen
ooooooooooooooooooooooooooo
Artist Information (info + links)
ooooooooooooooooooooooooooo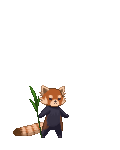 gem2niki
(
profile
/
journal
)
ooooooooooooooooooooooooooo
Rapid Evolving Item (REI) Facts
ooooooooooooooooooooooooooo
For those new to 499GC Rapid Evolving Items, here are a
few facts or observations that you should become familiar with:

☆ 499GC Rapid EIs have a unique evolution rate.
It gains new poses every Tuesday and Friday.

☆ Once the item has around 13-14 poses it will
reach its finale the following Friday. The finale
will contain 5-6 new poses. After the finale it
will no longer gain new poses.

☆ After the finale has been reached, a 2nd
generation of the REI will be released in the
Cash Shop. This 2nd gen will contain the
exact same number of poses.

☆ For further information, please send me
a PM or quote me in this thread.