Lithium Blossom
(?)Community Member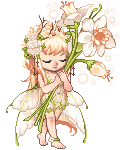 Posted: Fri, 01 Mar 2013 03:29:15 +0000
I'm sure you know these thread titles well, GCD. Whether it is in this forum or SF, we see them on occasion, more than we think. Sometimes, it's because of trolls, other times because the OP can't take people typing up their opinion and posting it. We see pages and pages of responses between people who may agree or disagree with the OP.

And there are times where the only people who have posted only offered their opinions in a polite way and the OP goes off on a tangent because the poster does not agree with them. And it just goes down the drain from there, spiraling into a huge argument while one person keeps calm as the other rages.

And even though the poster keeps their calm, the OP decides to shut down the thread because of one person when they weren't even being rude at all. So GCD, spoons:

gaia_spoons What do you think of threads when this happens?
gaia_spoons If you've experienced this, what did you think of the whole shebang?
gaia_spoons Do you ever go to the recycled thread if it's been moved?
gaia_spoons Do you white knight for the OP or the poor person being attacked?
gaia_spoons How many laughs do you get out of the thread?
gaia_spoons Do you read every post and then make your own point or do you just skim?