TasteChaos
(?)Community Member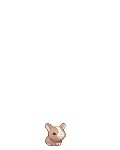 Posted: Mon, 28 Jul 2014 11:22:30 +0000
Pie
I checked out a few months ago, was fairly underwhelmed. I decided to take a look again for this thread, and really poke and prod around the site.
Tentacl has some SERIOUS issues.
Let's focus on the UI, because everyone talks about the content, not so much how you get to it.
You have to click and acknowledge every time you want gold granted, rather than it being granted automatically. Because, you know, it's really important to know that gold was granted because this user hearted that post or this user failed that post, one by one by one by one by one by one by one...
Before you get there, though, you have to post in the forums. Organization of the forums is pretty much non-existent. They're not just "not in categories", they're not even in any particular order. You pick out one that looks right out of the big heap, helpfully guided by a catchy name, no description, an icon more relevant to the catchy name than the actual subject material, and a big, space-hogging thumbnail of the background used in that forum. Because that TOTALLY helps you figure out what the forum is about.
Once you're in the forum, the tumblr-esque layout proves why tumblr's success is in spite of its UI, not because of it -- rather than giving you a list of topic titles and letting you pick which ones you're interested in, Tentacl makes a nice big stream of the first posts of each of those threads, which are sorted by popularity rather than recent activity. It loads all pictures in the first posts, too, so... y'know. Don't look at the NSFW forum if you're just curious; the NSFW content is up-front and center from click 1.
Search is 'dumb': it searches everything with no options to limit the scope, and then dumps everything into one big list. Like, seriously, it loads an entire list of results of everything relevant inside one popup bubble. If what you're looking for isn't at the top, too bad, because the bubble drops down past the bottom of the screen and it's anchored to the part of the layout that never scrolls down.
Equipping is just a nightmare. This site combines shops and dress-up into one, which I'm sure looked great on paper. You know... new content shows up first for free advertising, and you can dress-up using items you don't have then buy them after. The problem is when it first loads: It loads up every item one by one, with a second or two for each. For every item in the store. Because they had to have their Flash-y effects, which is obviously more important than letting the user quickly add and remove items. There's also no "you don't have enough coins for this" notice until the moment that you try to check out. And it's trying to charge me for socks I don't have equipped. At some point, I guess they dropped into my Shopping Bag, and never left. Huh?
I'm trying to focus on the UI here, but I would like to take a moment to say
'realism' does not equal better art
.
rofl
I guess no one stopped to think that "hey, with giant avatars, problems with the art will be extra obvious!" But I digress.
The only significant improvements I've seen since I checked a few months ago, in terms of UI? They brought in a "planned" feature that was incorporated into the UI before it actually functioned: A "flair" system, which rewards your activity around the site by rating you as "Nasty", "Social", "Creative", "Wealthy" or "Stylish". And then giving out achievements for it, kinda. You get a different icon thing on your profile for it. You don't get to pick which one is displayed, and this doesn't appear to serve any greater purpose. Yay?
Getting away from the UI again -- this feature kind of screams "adult site in name only" to me. Seriously? You shouldn't need a little meter to tell you what kind of person you are. The categories only reinforce the immaturity -- where's the "generous", "informative", or... idk, "inspiring"?
Unravel is no better. More than that, it's such a dumb game. Can you figure out what my favorite color, Pokémon, and sex position is? If you do, I'll reward you with a photo of my hands!
emotion_awesome
You win when you realize you should stop playing, because this self-absorbed bullshit is sending out information that should only matter to real friends and family, and yours are over on Facebook. (Hopefully you figure it out fast, because you can only change your information by swapping it out for other information. No "remove stage" option. And you have to cycle through randomly selected questions to find one that you're comfortable with answering, it doesn't just let you pick one...)
Long story short, it's Gaia's economy meets Facebook's oversharing, packaged in a poor adaptation of Tumblr's already lackluster format, with a whole bunch of unnecessary Flash-y effects that, at this early stage of development, only interfere with the user experience.
The only good thing I can say about the site is that the Gold Shop hairstyles aren't restricted in palette the way Gaia's are. And even that has a "but..." attached to it, because some of the hairs really aren't in enough colors, and the ones that have the best coloring jobs literally only come in one color.
And honestly, I probably wouldn't even have noticed if I didn't hate the shade of purple that Gaia's Gold Shop hairs have been stuck with for years now.
This.... This is the most perfect post about Tentacl ever made
crying