CioccoLatte
(?)Community Member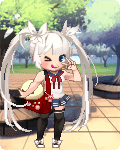 Posted: Wed, 07 Mar 2012 08:36:01 +0000
Shay Straylight
Pirate Captain Sushi
Unless I have a deep connection with the topic, I choose not to make a post going too indepth. If for some reason I do, I risk winding up talking about stuff I don't really don't know about, which leads to me look like a complete uneducated moron... which is very VERY often.

Also it takes me about half an hour to make a paragraph of organized comprehensive thoughts, so there's the whole "do I really wanna waste ALL this time making this post?" deal I put myself through.
This is the story of my life.
*raises hand* me too...
this uneducated moron would like to attempt at seeming not-so-uneducated:

Aren't some posts better off "short-and-sweet" rather than "long-and-dragging"?
Short posts/replies do not necessarily mean that they are superficial (if done well--> which can be really difficult)
Unless it's very well written (engaging), for long posts/replies, i confess that i skip down to the tl;dr part... cat_sweatdrop

And about spoons: aren't they bullet-form summaries of the post?
then, don't they make thread-reading efficient? (But some spoons summarize too much...and don't completely give the sense of what the OP would like to convey)

Or perhaps people get tired of thinking too much and just put in whatever comes to mind at the drop of a hat rather than give a post/reply which looks like it was given more thought (some people are really good at this though, and at the drop-of-a-hat, are able to give well-thought-out opinions/replies/posts).
.
.
.
*rereads post*....... cat_confused
.....gaaaaaah.....even i don't understand what i'm trying to get across... cat_gonk