Slick Southpaw
(?)Community Member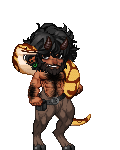 Posted: Sun, 06 Jul 2014 21:47:40 +0000
Bear with me, I actually have a point xd

IN THE BEGINNING, well for me at any rate, when I came in to join up with Zurg in their Xmas Gift Giving (cos cows are delicious not good holiday meat suits), there were few items available that enhanced cleavage. Didn't stop people from trying, of course.

Vampire skins came along; and progress was somewhat made. And don't forget the Changeling skins, with proving that you can have big tits, curves, and not have to alter the clothing. Wingdings made hilarious poking at showing that yes, boobs and booty were certainly possible to ridiculous proportions on pixel dolls



picture may or may not be related to the point I am trying to make



Alruna made waves with sexiness and Gaia hasn't stopped bouncing off all sorts of ways to create chesticles. Well, for lady bases (minus boob chesplate and MASSIVE MANLY CLEAVAGE in Shadowlegend that work on male bases).

Now there are so many more releases than ever before. Yet, like I stated here about crotches, dudes are severely lacking in that department. Comparatively, this makes my Ken dolls look like he had a strap on under his boxers.

Well before I stopped receiving them as gifts due to my Barbie doll decapitation skills as a child.



What is it about Gaians, Gaian artists, and boobs?


regardless of obeying the laws of nature and physics



While I cannot deny that boobs are amazing things, I really like it when baby got back to balance it out. Yet there's just boobs so many boobs everywhere with items, mainly, at least in my opinion, making a lot of the top heavy ladies look like they qualify for Sameface Syndrome.

Honestly, when I see things like*:
Quote:
this is a pixel doll site. Of course it's for girls
Quote:
there's more girls here so obviously there would be more feminine items
Quote:
feminine items sell because of the large amount of ladies on this site. Basic business
*
these are common sentiments I see especially when complaining about the amount of femme items being sold, not directed at any particular users
It makes me wonder why the mantra "sex sells" is oft repeated as well. I mean, who is Gaia's audience when putting out this stuff? Heterosexual men? Lesbians with specific tastes? Transgender with a specific look/desire? Cross dressing? Do a lot of ladies like looking sexy in that manner? I don't know.

And if we're going to go into shallowness/superficial concepts in marketing, why aren't more Chippendale-esque things being marketed? There's been a lot of vocal support for male gay relationships, canon or not with NPC shipping. And I guess yaoi is a popular fandom genre regardless of orientation & presentation so why isn't this reflected more often in Gaia's marketing strategy?



I'm still unsure why str8 ladies seem like gay men so much.

gaia_spoons Why is there such a marketing ploy for pixel breasts?
gaia_spoons Who is Gaia's audience for marketing breast enhancements?
gaia_spoons Do you like pixel cleavage or seeing it on other people's avatars? Does it make you uncomfortable?
gaia_spoons If you like pixel cleavage, why? If you don't like it, why?
gaia_spoons Would you like to see more pixel hunks? Or do you just like seeing sexy ladies?