Kadaverus
(?)Community Member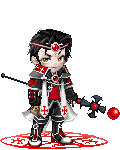 Posted: Wed, 28 Nov 2012 10:30:43 +0000
I think so.
Heres my perspective on the matter.
Deterrence
The whole 3 strikes(refer to ban duration) and you're out rule just is a little excessive and somewhat barbaric.
It's not a deterrent for bad behaviour, many just turn into full fledged trolls who don't bother community and social building, rather making disposable accounts to do their deeds.
If they've already got nothing to lose or gain then why hold back?
Many trolls who continually make disposable accounts might have once had decked out avatars and were contributing to the community in terms of economy and real monetary contributions and felt they've been wrongly punished.
If someone goes around harassing other people for 2 years before they stop, then really thats not a deterrent at all, its just a hinderence.
Economy
The permaban just hurts honest people.
Honest people who have never gotten a ban before and want to buy things on the MP
Honest people who were banned and just come back and have to slowly build up their avatars again which add to the ever inflating gaian economy
Items locked up in banned accounts = Depletes global supply
Low supply + High demand = Inflation
DARKNRGY
Releasing Old Items

We are beginning an experiment to re-release items from crusty old banned accounts through an NPC in the Marketplace. We anticipate that this will have the effect of reducing inflation as gold is removed from the system. The second reason for this doing this is that we get to get some of those tasty legacy items back into circulation so they can continue to be enjoyed by the community. Initially, Bid Blast was built to serve this purpose but we are unhappy with its performance and believe we can do the job more efficiently through Marketplace.

The list was built with only minor prejudice so it is normal to see items that are not worth very much. We'll be starting slowly and ramping up the throughput as we learn more about the effects.

I'll leave it up to you guys to find the NPC :].
Actual Post here
As mentioned from the latest dev notes.
It's not them that suffers its you.
You may argue that its not a major factor, but it is a factor and it affects you and everyone still online, not the person who was banned and decided to leave and forever never coming back or the troll whos decided never to buy anything from Gaia anymore.
You are going to be the one who has to deal with the inflated costs of supplies because your currency is so weak now considering other people still want that item.
Fairness
The punishment doesn't fit the crime, if on your third strike you committed a minor violation, its akin to being given the death penalty in real life for a petty crime. Let the punishment fit the crime.
If someone deserves to be permabanned for disclosure of another user's real life information or harassment, so be it but to permaban somebody on the basis of a lewd comment... just doesnt seem fair.
Gaiaonline is one of the only forums I know with this outdated rule.
Other forums practice suspension, if your account is caught of doing a minor petty misdemeanor which breaks the TOS's lighter rulings then you get a suspension, which is a temp ban and they arent in a state of turmoil because of it if anything its more livelier.
The permaban needs to be for only SERIOUS offenses.
Pornographic material
Encouragement of Suicide
Death Threats
Disclosure of personal informaton
ETC ETC
Not for minor offenses that can easily be abated by the users themselves, like name calling, that happens so often in discussion threads, flamewars, hell even trolling, that word has lost its meaning since basically these days anyone who doesnt share the same opinion is a "troll".
These are all minor offences that really shouldn't warrant a permaban, just an account suspension
And the most common argument I get against this "They still get to come back to gaia on an alt with no downtime"
So permaban means they dont get to come back to gaia with no downtime?
People who get permabanned are still allowed to get on alts and continue on as though nothing happened.
If they're honest people they just have to suck it up and work on a new one.
And if you were a subject of that scenario it, all it means is you agree with the current policy doesnt make it the best policy.
And if they're spiteful and feel vindicated they might go on to make disposable accounts to be full fledge trolls.
And if they feel apathy, then thats it they're not coming back.
And all their items are still locked on the permabanned account which is a factor on the inflation,
Ontop of that the site is no longer in its glory days, last I checked we got. 6,116 Gaians Online which pales in comparison to what we had in its glory days.
Hell even Secondlife.com another social networking medium I use, which has seen a severe drop in users still floats at around 40,000 users at its slowest time.
Conclusion
So what do you think?
Should gaia abolish the permaban on non serious violations that can easily be abated by users themselves to promote people to take responsibility for themselves and let admins lock down on the serious offenders.
Sidenote
To prevent the start of any flamewars.
I will not tolerate people who come in here and calling others "Trolls" for differences of opinions, whether you're pro or against perma banning, and is called
Baiting
and
Character Assassination
, which is a TOS violation.
Neither will I tolerate
WhiteKnighting
, the act of riding on someones coat tails whilst making cheap insults at the opposition from the sidelines.
If you've been ignorelisted for not having the respect for other people and to maintain a civil discussion, take your leave and learn to appreciate the fact that you were not reported for misconduct and just denied the privilege of getting your belligerent opinions heard.