Hi-Potion
(?)Community Member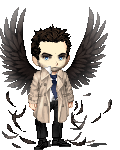 Posted: Tue, 12 Feb 2013 22:01:25 +0000
Ello! Thought I kickstart a Ships Happen refernece list. Any info you can contribute would be loved.
When helping me with a reference, please provide an evidence link ;v;

Ships Happen - The RIG artwork references the
Tumblr Dashboard


O-Tea-P - References the term "OTP" meaning "one true pairing"

Equine Broseph comes from the term "Brony", fans of My Little Pony

Hatofowl - The dating sim "hatoful boyfriend" where one dates pidgeons

Master Of The Universe - references both He-Man and
This video

Oppa Style - references "Oppa Gangnam Style", a Korean k-pop song

Princess Of The World - Refences Hatsune Miku's song "World Is Mine".

Sweetest Petshop - references the Littlest Petshop toyline as well as
Pancake Bunny

Ai no Taisen -
This one references Hatsune Miku's "Love is War" song.

References the
Red String Of Fate

Spellbound Shonen - References Syaoran from Cardcaptor Sakura, the description says "The suffering I get for listening to things that look like stuffed animals!" references Keroberos (stuffed flying lion) who Syao often picks on.

Super Level Academy - References
Ibuko Mioda
from Dangan Ronpa.

Admirable Antagonist - references the "anti-hero" archetype, Possibly references Fire Lord Zuko from Avatar The Last Airbender.

Guretera's Witch- is an Ib/Witch's House reference.
It's a combo of two popular indie horror games right now. The frame and the rose petals are a reference to Ib, where you get trapped in an art gallery and your health meter is a rose. Antagonists are paintings within the gallery.
And the storyline of Witch's House is there was a lonely girl who wanted friends. Turns out? She was a witch. s**t goes downhill from there as the house attempts to murder you

Happy End - Possible reference to Yuno Gasai from
Future Diary

Soundtrack of Love - reference to
Olly Murs - Heart Skips A Beat

Ship's Last Stand - Titanic reference + other ship catastrophes. Also Reference to the phrase "I will go down with this ship", ship referring to a character pairing.

Super Rival seems to be based on the
Gary ******** Oak
meme.


Balthasar the Bloody and Priscilla the Perfect - References "Mary Sues" and how they tend to be perfect, have more than one hair colour, have tend to be more than one race/species (halfbloods for example).

Starish item refers to
Uta no Prince-sama
, the idol group that is formed, St☆rish

Foe x Foe - name reference to Hunter x Hunter and the term "foeyay"/hateship when you ship two enemies together

A New Year possibly references
Rise
from Persona 4, note the hair and how she refers to you as "sempai". It also comes from the tumblr meme "I hope sempai notices me" which caught fire quickly and spread.

Rabu Rabu Bicycle - Refers to the fandom term "bicycle" a character that they ship with everyone because "everyone gets to ride them".

Right In The Feels - Reference to the price "right in the feels", typed when something particularly emotional happens.

Secret Stash - "Y hands" pose refers to Junjo Romantica where the semes are drawn with overly large hands often referred to as "yaoi hands".