Hi-Potion
(?)Community Member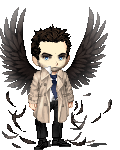 Posted: Fri, 22 Feb 2013 06:20:28 +0000
So.
With the newest Sherlock Holmes based event, we saw quite a few people having fun and another portion of the Gaian population feeling quite upset that Sherlock got a fandom event "out of nowhere".
But I would like to remind you that Sherlock's pseudo-holiday was celebrated in Britain on 22/1/13 because it looks like 221B, the flat number since the beginning of the sleuth's creation. We only celebrated it today because in the US we date things differently from the rest of the world (Im not sure why, we also have our own measuring system). And people seem upset that the Sherlock fandom, which they associate with BBC's Sherlock, got a special day. What people fail to realize that there are Sherlock Holmes fans outside of the BBC TV show, Sherlock Holmes has been a part of the western world for over 100 years and even has entire areas of studies dedicated to those books, which have sparked many, many debates based around various details of the stories. It was not just a celebration of just ANY fandom, it is a celebration of THE fandom, the FIRST fandom, the fandom that spanned over 100 years. (for reference, I've been a fan of Sherlock Holmes since I was 10) (NOTE about the item: That item HAD ALREADY BEEN MADE back during the olympics when Reaper was ill, but she was too sick to upload it to the site. I talked to her inperson about getting the item up earlier than this back in september at a convention where I bought 200 dollars worth of Doctor Who and SPN art from her)

But, Sherlock is not the ONLY fandom to get a Holiday. We celebrated Star Wars this past May The 4th, which sounds like "May the Force", which is part of the phrase "May the Force be with you." Unlike 22/1/13, this holiday comes every year; Gaia only just picked up on it last year, although I do not thing we got any items from it (we only have 3-ish items for Star Wars, I think? I may be mistaken). And unlike the Sherlockians, Star Wars fans can get another crack at their holiday this year, where we could /hopefully/ see an item. The nice thing is that the staff could, if they were so inclined, to try again.

And the Harry Potter fandom got a holiday this past summer... Erm, I mean the generic wizarding fandom had a holiday to celebrate Quickage... Screw it. We all knew it was Harry Potter. Anyhoozle, Harry Potter got a cute little holiday on Gaia. We all had house names under our avatars. We didnt get any items, but we ALREADY have DOZENS of HP items (the official HP items, the 4 different wizarding school items, Levi Rei, Bad Book, to name a few) and even had a RIG loosely based off of HP, there wasnt too much more they could have given us that we didnt already have.

We also got a Sailor Moon 20th anniversary item (dont forget about the other Sailor Moon items we have, there's lots of them)

The only thing Gaia "dropped the ball" on as far as fandom events goes is Doctor Who. 2012 was the 50th anniversary, but at the same time there wasnt a specific "holiday" decided by the fandom that we could celebrate, we didnt even treat the anniversary date like a Holiday since we were all wrapped up in the 50th special (which is coming out this fall, a year late.) But they had NO obligation to give us an event, theyve ALREADY given us a lot of items for Doctor Who. A lot of them. More than most fandoms get.

And it isnt like Sherlock items are exactly flooding the market. We have the deerstalker hats (which Sherlock Holmes never actually wore, but theyre iconic none-the-less), Nice Suit, Napoleon of Crime, Jumper Collection, and Tourist Hat. So many other fandoms have just as many, if not more, items floating around Gaia. Yeah, it sucks when your fandom gets overlooked. I'm in the Homestuck fandom, PLENTY of fandoms like to ignore us. Look at the multi-fandom posts on tumblr, chances are they excluded Homestuck out of it. People have even tried banning us from conventions (but we got a bitchload of items nhgcdkne). But I'm part of SO many more fandoms that get overlooked: Smallville, Young Justice, Lorax, How To Train Your Dragon, Pokemon, Star Trek, etc. But very few fandoms are so huge and long-lived as Sherlockians, Doctor Who, Star Wars, or even Harry Potter (which isnt too old, but over 10 years is p big for a fandom, the Lorax fandom didnt even last a year).

Although, I understand that a few Gaians are just annoyed at fandom item in general, which I cannot offer any solace for. The artists are in charge of their own items and make references when they want/when appropriate. But we also have thousands on non-fandom items. Also, look at where you are: Gaia-Online. A website based around Japanese culture, a big part of the anime subculture is cosplay. Thats where fandom items come in. And yeah, it sucks. But you dont need to WEAR fandom items, theres plenty of other alternatives out there for you.


NOTE: We need a Star Trek day, dont really care about items (since we have so many of those).